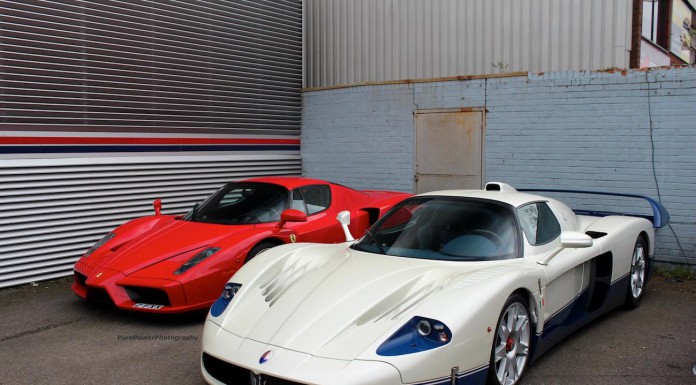 Hypercars are considered to be the most elite and respected cars in the automotive world. We are lucky to see just a handful of revolutionary cars a decade, cars such as the Bugatti Veyron and more recently the trio of hybrid machines in the form of the McLaren P1, Porsche 918 and Ferrari LaFerrari. But before these relatively new cars arrived on the scene two cars really shone in the early 2000's, the Ferrari Enzo and the Maserati MC12. With their instantly recognisable designs these two cars represented the pinnacle of engineering and the cars of dreams.
Powering the Ferrari Enzo is a brutal 6.0-liter V12 engine. This potent powertrain revs all the way to 8,000 rpm and delivers a potent 651 hp at 7,800 rpm and 485 lb-ft of torque at 5,500 rpm. The Enzo can accelerate to 100 km/h in a very brisk 3.2 seconds and the top speed has been recorded to be around 354 km/h. Having tested the Enzo it was clear that this car was the closest thing to a race car for the road that we had ever experienced.
The Maserati is powered by a 6.5 liter V12 engine sourced from the Enzo, with a total output of 620 hp and 652 Nm of torque. It can do a nought to 100 km/h in 3.8 seconds and an maximum of 330 km/h, certainly no slouch by any standard.
Both od these cars are remarkably rare. Pure Power Photography had the fantastic opportunity of catching both cars parked side-by-side in the UK and sent in this fantastic image.