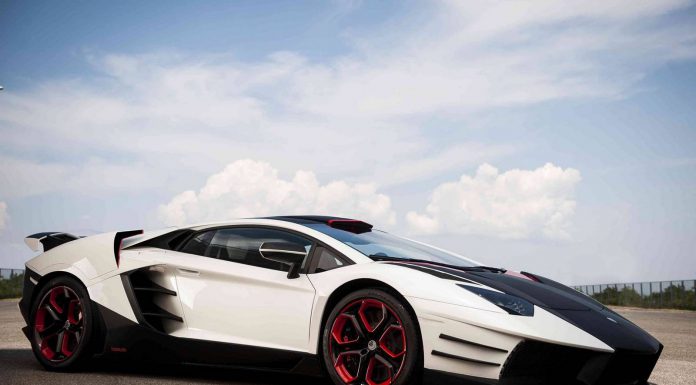 We received a set of photos today which show what is allegedly a Nimrod Performance Lamborghini Aventador due to debut at the Geneva Motor Show 2014. After a bit of head scratching and some research, we've managed to locate Nimrod Performance on the list of attendances at the Geneva Motor Show which starts on Monday.
Nimrod Performance apparently show this extreme Lamborghini Aventador on their stand in hall 4 on Tuesday. We have no details, only a location. The photos appear to do all the talking. The Nimrod Performance Lamborghini Aventador looks insane, although the photos are renders so we are still a little sceptical…
The company appears to be Slovakian. The car features heavy upgrades. The front bonnet has been replaced with what looks like a carbon fibre component. The front bumper has been entirely replaced with new air intakes, LED daytime running lights and a side flicks.
Moving further back, the Nimrod Performance Lamborghini Aventador gets a whole host of new vents above the front wheels, on the roof, along the side and above the rear wheel.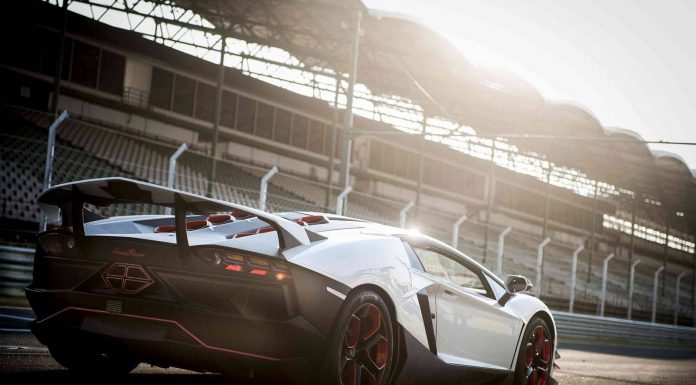 At the back of the car, the engine cover looks to have been replaced by a Sesto Elemento style unit. The rear wing is absolutely massive and the exhausts get a unique shaped central exit. The rear diffuser is all new and the entire rear looks as though it is finished in carbon fibre.

As we've said above, we don't know anything about this car although our research gives some weight to its rumours.