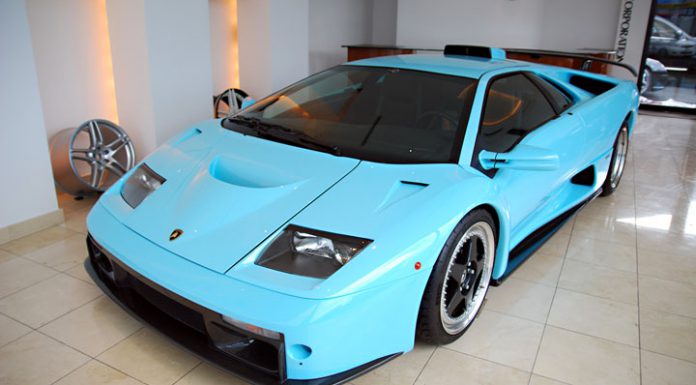 An extremely rare 2001 Lamborghini Diablo GT is currently up for sale in Japan. Making this example even more exclusive is the fact that it is the only one in existence finished in this unique shade of Ice Blue.
Located in Oaski-shi and courtesy of the Enmann Corporation, this particular Lamborghini Diablo GT is essentially brand new having covered a mere 700 km.
For those that didn't know, the Diablo GT differed dramatically from the standard Diablo. It is essentially a track car which could be legally driven on the road. Just 80 examples were produced and the car was only sold in Europe. However, a few were imported into the United States and evidently, at least one made the long journey to Japan.
Under the hood, the Lamborghini Diablo GT features a larger displacement V12 engine when compared to the standard Diablos before it. This engine has been stroked from the standard 5.7-liter displacement up to 6.0-liters and with this, the powertrain delivers a brutal 575 hp and 465 lb-ft of torque. This engine is then mated to a 5-speed manual transmission driving the rear wheels.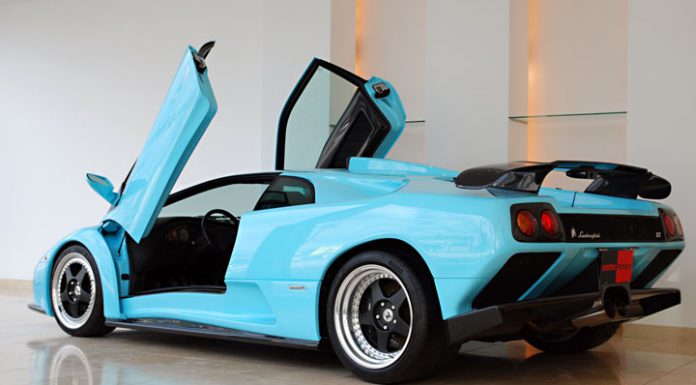 In addition to the performance upgrades, the 2001 Lamborghini Diablo GT features a host of visual and aerodynamic changes both inside and outside. Most notably, the car includes all new cooling ducts across the hood and front fenders. At the rear, the car came standard with a massive wing.
The Ice Blue exterior of this example looks absolutely exquisite and as you'd imagine for a car with just 700 km under its belt, the engine looks impeccable!
[Via Enmann]