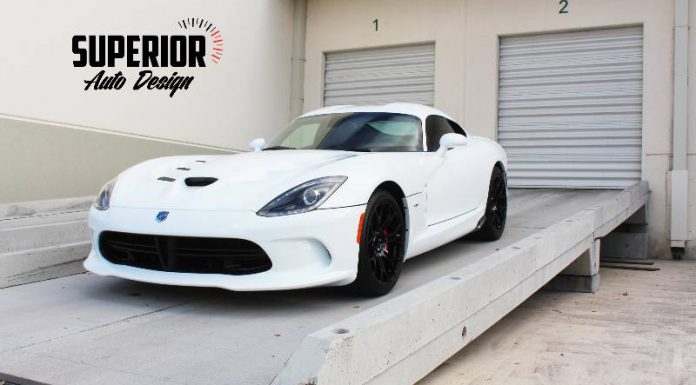 From the factory, the 2014 SRT Viper is not just a brutal performance machine but one with looks to scare children and haunt them at night. However, the owner of the following white example wasn't entirely satisfied with the overall look of his Viper and sent it straight over to the guys at Superior Auto Design.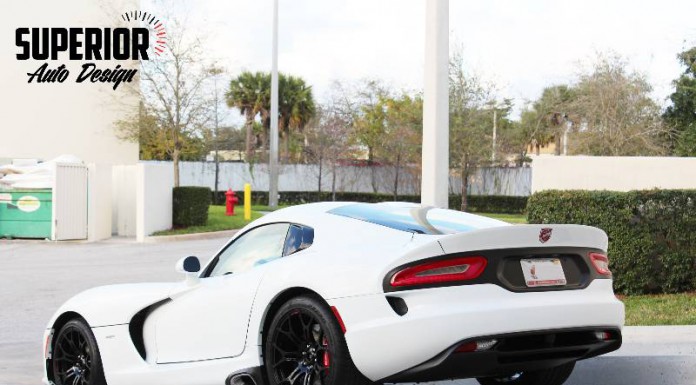 Superior Auto Design started by powder coating the wheels in gloss black while also powder coating the brake calipers in a bright red shade along with a Brembo decal. Moving to the cabin, Superior Auto Design painted the gloss silver trim in gloss black to add an extra stealthy feel the cabin.
Finally, the engine's X-brace was covered in a real carbon fiber overlay.