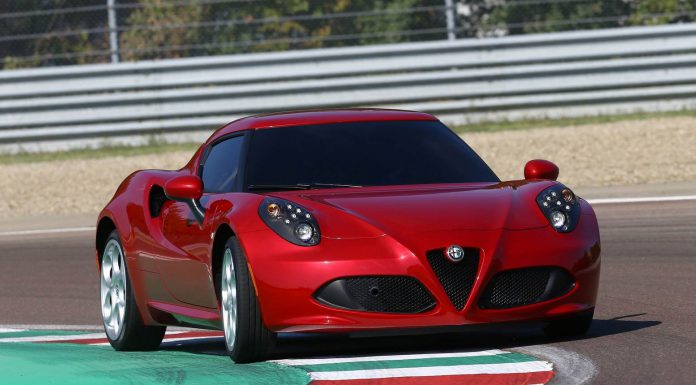 After talking about it for literally years, Fiat Chrysler Automobiles has officially confirmed that Alfa Romeo will return with one model in June this year. That one model will be the awesome Alfa Romeo 4C sports car.
Initially however, the Alfa Romeo 4C won't actually be sold in new Alfa Romeo dealerships in the States and instead be offered through Maserati dealerships by the end of June. However, Fiat Chrysler CEO Sergio Marchionne has confirmed that select Alfa Romeo dealerships will have the chance to sell the ultra-lightweight 4C.
While speaking about this last month, he said, "We're also going to allow the best-performing Fiat dealers to participate. Those dealers know who they are. … It's really a question of efficacy in representing the Fiat brand. It's simple dealer metrics."
As it stands however, those dealerships have yet to be notified if they will in fact stock the Alfa Romeo 4C.
Of course, word about Alfa Romeo returning to the United States is nothing new. As a matter of fact, it was confirmed by Marchionne that Alfa Romeo would return to the U.S. with a full line-up of vehicles in 2012. Then, that was pushed back to 2013 and now, the middle of this year. While the 4C will be the first and only Alfa Romeo model to arrive in the United States this year, it is believed that further models will go on sale in 2015.
[Via Detroit News]