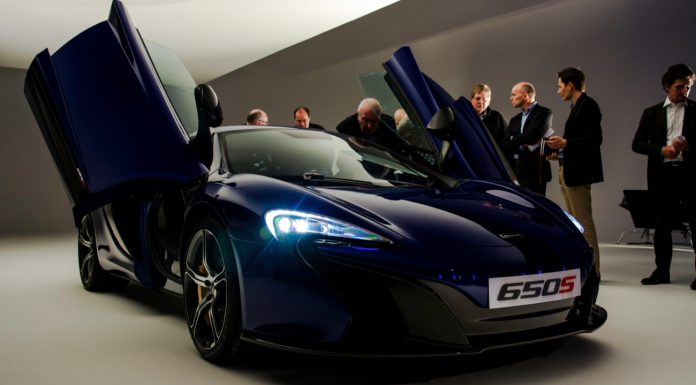 Official European pricing and the full options price list for the brand new 2015 McLaren 650S supercar have leaked online following a private preview in Monaco.
First and foremost, it can be confirmed that the 650S will start at 232,500 euros. Further down the road, a 650S Spider variant will be offered with it set to cost a little bit extra. To put this price into perspective, the McLaren 12C cost a minimum of 200,000 euros when it first hit the market in 2010.
Some of the most notable and expensive exterior options include a carbon fiber panel on the airbrake costing 3,770 euro, carbon fiber diffuser and carbon fiber engine bay each costing 3,770 euro as well. Additionally, a carbon front splitter will set you back the same amount with carbon door blades and side intakes each costing 2,690 euro. The sports exhaust will set you back an additional 5,670 euros.
Inside, some options include carbon fiber racing seats costing 6,080 euro, electric and heated memory seats that cost 3,230 euro, contrast piping for Alcantara (430 euro), and the extended carbon fiber interior upgrade (5,340 euro).
Lightweight forged wheels come at no extra cost but the superlight forged wheels cost an additional 1,070 euros.
Under the hood, the McLaren 650S now delivers 650 PS and 678 Nm of torque from the 3.8-litre twin turbo V8, improving acceleration, responsiveness and overall top speed.
[Via 650S Profile]