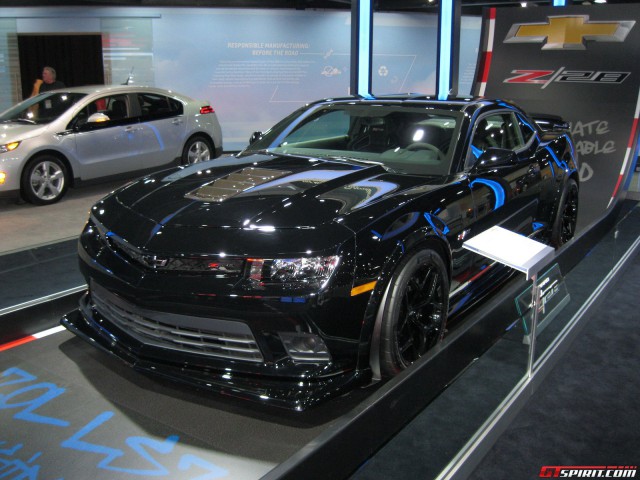 Once deliveries of the 2014 Chevrolet Camaro Z/28 commence, Callaway Cars will swiftly launch its performance upgrade for the muscle car. While we eagerly await to see the first pictures of Callaway's upgrade installed in a Z/28, we can at least delve into the planned modifications Callaway us up its sleeve.
Set to be dubbed the Callaway Camaro Z/28 SC652, the car will see the addition of an Eaton TVS supercharger on top of the standard 7.0-liter V8 engine. That should help lift power from 505 hp all the way to 652 hp and 620 lb-ft of torque. In addition to the fitment of a new supercharger, Callaway will add a high-flow air intake along with a low restriction exhaust.
Callaway plans to build just 10 units of its insane Camaro Z/28 SC652 and rightfully claims that they won't be "for the faint of heart". Away from engine and exhaust modifications, the Callaway Camaro Z/28 SC652 should remain stock meaning it'll feature Brembo carbon ceramic brakes, spool-valve dampers, sticky tyres along with a host of aerodynamic components to increase downforce. Most notable, is the Camaro Z/28's massive front splitter which comes standard.
The Callaway upgrade is set to cost $19,995. Add to that the $75,000 price tag of the regular Z/28 and you'll have a car more expensive than a modified C7 Corvette Stingray!