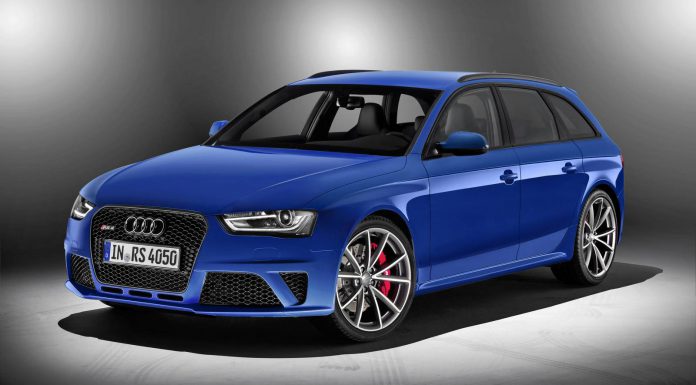 With BMW recently introduced its latest-gen M3 and new M4 Coupe both with twin-turbocharged V6 engines, it is becoming inevitable that most performance oriented cars will go down the turbocharged or supercharged route in the future. Additionally, the next-gen Mercedes-Benz C63 AMG will ditch the outgoing model's naturally-aspirated 6.2-liter V8 engine in favour of a twin-turbo 4.0-liter V8.
As a result, it comes as no real surprise to hear that according to the latest rumours, the next-gen Audi RS4 will ditch its 4.2-liter V8 engine in favour of a twin-turbocharged six-cylinder powerplant. Even though Audi currently produces a supercharged V6 engine which could be uprated for the RS4, Car and Driver believes a turboed unit is more likely.
2014 Audi RS4 Avant Nogaro Selection

With the outgoing RS4's 4.2-liter naturally-aspirated V8 engine producing 450 hp, it is inevitable that Audi will try to exceed or at least match that power figure with this new engine. As a result, we can expect it to deliver at least 20 hp more than the 2014 BMW M3 and BMW M4. A total of 450 hp would also put it on par with the predicted output of the C63 AMGs new engine.
Unfortunately, no extra details about the next-gen Audi RS4 are known. However, a debut sometime next year is likely.
[Via Car and Driver]