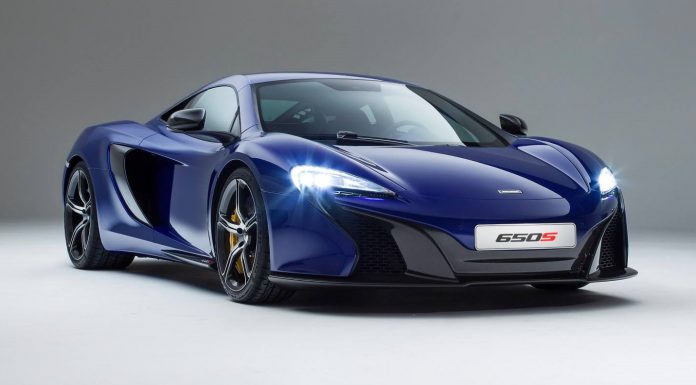 Last week GTspirit was invited to a very special 'closed room' event in London to get a heads up on the new 2015 McLaren 650S. Inline with their plans to release a new car every year, the McLaren 650S follows on from the 12C, 12C Spyder and, of course, the awesome P1.
Designed to sit between the 12C and the P1, the new McLaren 650S is essentially a major facelift for the 12C. It answers feedback from the media and owners to make it an even more competent machine on the road and track, in the words of McLaren it is 'capable, not compromised'. Whilst Ferrari have gone down their classic route of creating a hardcore version of the 458 in the guise of the new Speciale, McLaren have chosen to keep the car very drivable and offer some every day creature comforts like a rear parking camera and satellite navigation whilst improving performance and all-round drivability at the same time.
So, how have they done this? Firstly the 650S has 25% new parts over the 12C, this is much more than a simple styling exercise to make it look like the P1. The revised styling helps create an astounding 40% more downforce and through increased cooling they have been able to up the power by 25 hp and 80 Nm of torque. To compliment the increase in power, gear changes are now faster and more engaging with a more responsive throttle response too.
These performance gains mean the 650S now squeezes 650 PS and 678 Nm of torque from the 3.8-litre twin turbo V8, improving acceleration, responsiveness and overall top speed. 0-100 km/h (62 mph) acceleration now takes only 3.0 seconds and 0-200 km/h (125 mph) only 8.4 seconds. This is faster than many 'stripped out' track-focused road cars, yet despite this the McLaren 650S also offers better fuel economy and is more usable everyday. The 650S will go on to hit a maximum of 333km/h (207mph) and when the time comes will brake from 300-0 km/h in just 271 m (889 ft) thanks to its carbon ceramic brakes.
As we all know, power is nothing without control. The 650S has 22% stiffer springs, revised front top-mounts and this all works inline with a revised damper calibration to improve high and low speed handling. The McLaren Airbrake has also been refined and is now more intelligent in how and when it deploys. It doesn't just work under braking, the rear wing now flattens at high speed in a straight line, like a Formula 1 DRS system and under full acceleration in Aero mode, improving air flow over the car.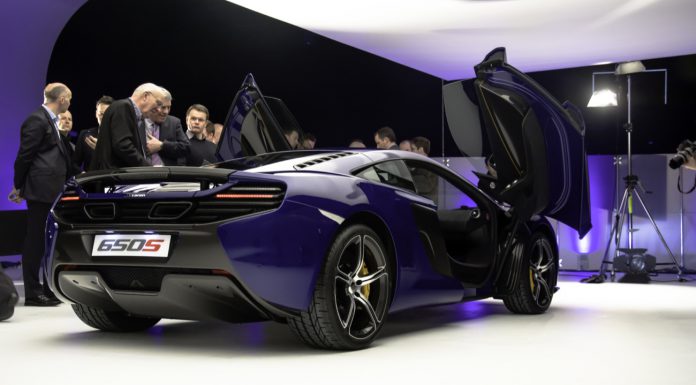 Driving enjoyment is further improved with an all new ESP calibration to give a more involving driving experience and new Pirelli P Zero Corsa tyres with a more progressive feel. On the limit driving should now be more enjoyable than the 12C which was often criticised for not begin as involving to drive as the Ferrari 458 Italia.
If you turn off the ESP, driftability has also been improved. Where the 12C didn't like to slide the new 650S can hold drifts for longer, at better angles and in a much less dramatic fashion meaning it should be great fun out on track.
The McLaren 650S' revised front end, which links it with the P1, is not just a visual exercise (we will come to that later). The front aero revisions have increased the low pressure area under the front of the car helping to create less resistance at speed and combined with the with the rear wing adjustments at speed the 650S cuts a cleaner slice through the air.
There are a few other new additions that differentiate the 650S from the 12C. Firstly, under hard acceleration and when full performance is required, the McLaren 650S features 'inertia push'. This harnesses the engine torque levels, raising the engine speed at a faster rate for each gear. This approach delivers continual strong acceleration, with no drop in the rate of acceleration as the driver upshifts. This clever push is achieved by taking the kinetic energy lost by the engine during overclamping and transmitting it to the wheels, clever stuff. Another perk for the 650S can be found when making upshifts under part throttle. These shifts are accompanied by a brief cylinder cut (30m/secs to be precise) during the shift delivering a distinctive engine noise which will no doubt be highly addictive when showing off around town.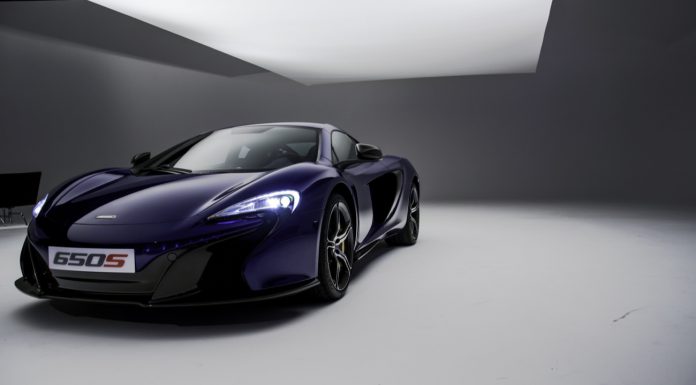 All this makes it sound like they have made a more hardcore version of the 12C right? But those damping revisions have also created a more comfortable ride and combined with a brake booster, town driving is a much more pleasant and composed experience. Standard features on the 2015 McLaren 650S include LED headlamps, satellite navigation, DAB, full Alcantara interior, carbon ceramic brakes and forged wheels.
On the option list is a selection of carbon fibre goodies including front splitter, rear bumper, air brake and door blades. Inside the carbon fest continues with carbon racing seats and an extended carbon interior upgrade. You can also add the rear parking camera and a electric steering column. There are also a few new colours, McLarens extended colour palette includes Tarroco orange, Mantis green, Aurora blue (which you see here) and Storm grey.
Finally I guess we should discuss the styling, well obviously the front very much takes visual leads from the new P1; and so it should. The P1 looks amazing and the 650S needs to show that it is related. Flared carbon intakes on the side also make the car look visibly wider and lower than the 12C but as you get to the back of the car things are very much unchanged. It would have been great to have re-worked the rear lights just to make it visually stand out from the 12C.
Interestingly GTspirit chatted to a P1 owner about the 650S who commented he is glad they didn't change the rear as he would have felt short changed having only just bought a P1. He suggested that maybe further down the line it would be more acceptable to carry over more of the P1 styling. That's certainly a fair comment. So, style wise the McLaren 650S will no doubt cause a lot of discussion for looking very close to the 12C but styling is only a very small part of any car.
So in conclusion the 650S isn't exactly what we expected from McLaren and it really can't be called a new car, but it does take the 12C and make some excellent improvements in all areas to create a far more enjoyable and involving drive, it also looks fantastic from a front 3/4 angle! Regardless of views on styling being priced at just £195k in Coupé form and £215K for the Spider the new McLaren 650S will certainly make a lot of potential new 12C owners think twice.
The 2015 McLaren 650S will debut at the Geneva Auto Salon 2014 on the 4th of March 2014.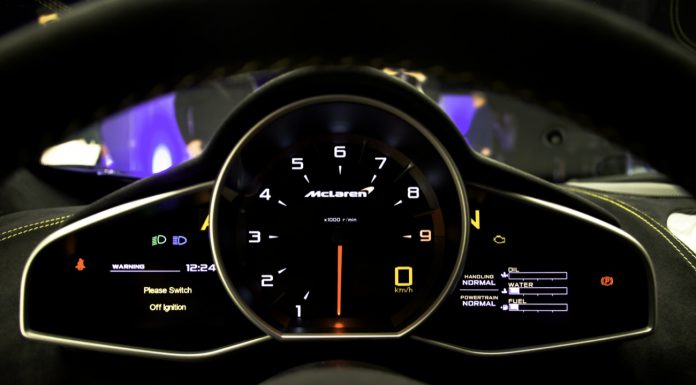 2015 McLaren 650S Specifications
---
Efficiency
CO2 275 g/km
Fuel consumption (combined) 24.2 mpg (UK)
Power to weight (with lightweight options) 500 PS (493 bhp) / tonne
CO2/power 0.42g/km per bhp
Speed
Maximum speed 333 km/h (207 mph)
Acceleration
0-100 kph (62 mph) 3.0 s*
0-200 kph (124 mph) 8.4 s*
0-300 kph (186 mph) 25.4 s*
0-400 m / ¼ mile 10.5 @ 224 km/h (139 mph)*
Braking
100-0 km/h 30.5 m (100 ft)
200-0 km/h 123 m (404 ft)
300-0 km/h 271 m 889 ft)
*with standard Pirelli P Zero™ Corsa tyres