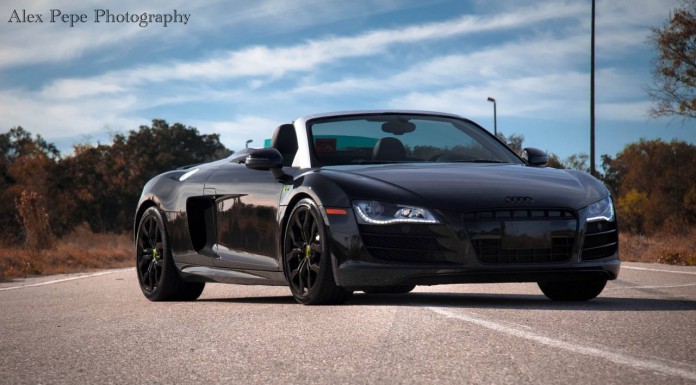 The Audi R8 V10 Spider offered sports car buyers the opportunity to experience speed, acceleration and a luscious engine tone in a much more sexy package that a Porsche 911 Cabriolet could ever offer.
The car was an instant success, its power and security offered through Audi's legendary Quattro all-wheel-drive system along with the sun on your skin and wind in your hair was undeniably an experience that had to be experienced to be fully appreciated. The V10 engine produces 525hp and sprints to 100km/h in 4.1 seconds up to a top speed of 313km/h.
These great images, from Alex Pepe, are featuring collectively as todays Photo of The Day. The car that has been photographed has some subtle get attention grabbing lime green highlights that leap off the menacing black body.