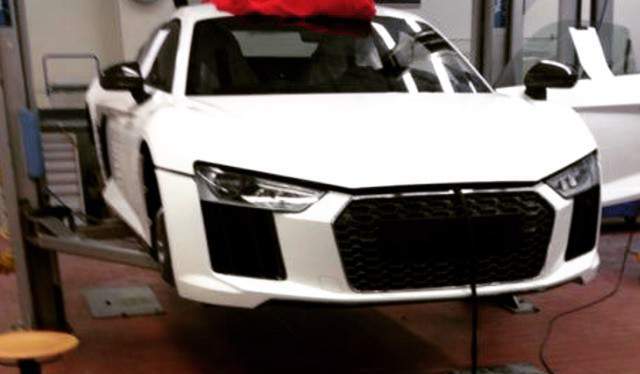 New reports have surfaced suggesting that the second-generation Audi R8 will no longer be offered with a V8 engine.
According to Australia's Motoring, sources within Audi have confirmed that the old 4.2-liter V8 engine will no longer be available on future R8 models. The 2016 R8 will be available with only one engine option at launch — a 5.2-liter V10 good for approximately 580 hp.
The same sources that confirmed the demise of the V8 also hinted at the possibility of a turbodiesel-powered R8. Motoring's sources did not offer a clue as to which diesel engine would be offered. The previous-generation R8, however, was very close to receiving a version of Audi's V12 TDI engine.
Adding even more fuel to the rumor mill is the suggestion that the R8 could also be offered as a plugin-hybrid. Audi has hinted at the possibility that the R8 could be offered with either a V6 or four-cylinder engine mated to an electric motor. This setup would likely be assisted by either one or two turbochargers. Enthusiasts may have to wait a while for this version of the R8 to materialize, however. Motoring reports that a plug-in hybrid R8 won't hit dealers for at least three years after the new R8 is released, if at all.
The next-gen Audi R8 will make its public debut at the Geneva Motor Show next month.