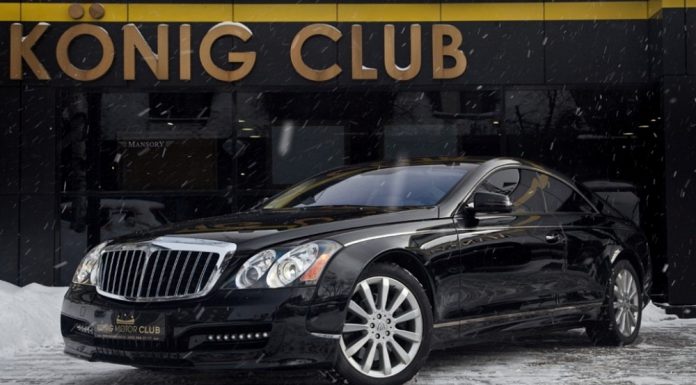 An ultra-rare Maybach 57S Xenatec Coupe has appeared for sale in Moscow. This particular example is the only Venatic Coupe shipped to Russia. It is one of 8 cars produced before Xenatec went into liquidation and Mercedes-Benz decided to discontinue Maybach as a stand alone brand. It is therefore a unique opportunity to buy the bespoke Coupe Maybach should always have made!
Konigmotors are asking 55 million rubles which at todays exchange rate equates to around 739,072 euros. The car has 11,486 km on the clock since 2011 so it has been used. The photos show that the car is spotless inside and out so we suspect that the previous owner took good car of this beast!
The Maybach 57S Xenatec Coupe has a huge amount of creature comforts too including two sets of headphones, a refrigerator between the rear seats, a rear bar, a telephone in both the front and rear, a mechanical foldable rear table, silver champagne glasses, a panoramic roof and a multimedia system for the rear passengers.
As for the car itself, The 57S Coupe uses the same technical configuration as the four-door limousine. Both cars are powered by a 6.0 liter twin-turbo V12 engine manufactured by Mercedes-AMG. This engine provides 612 horsepower and torque of 1,000Nm. As a result, the 57S Coupé is capable of sprinting from standstill to 100km/h in 5.0 seconds while the top speed is 275km/h.
This example presents a unique opportunity to own a very rare and very exclusive Coupe.