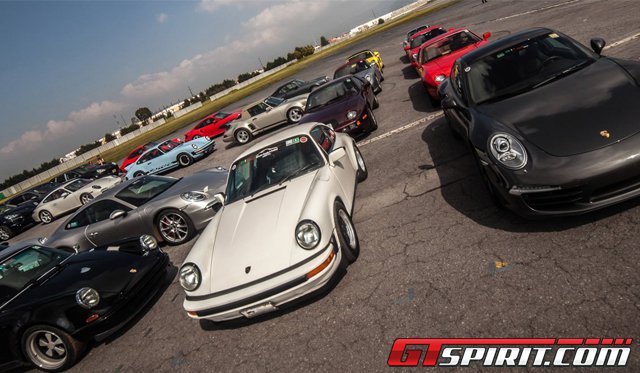 By the end of the year many Porsche Clubs celebrate brand history, this time the 50th 911 anniversary was a great motif of celebration, and by gathering in a massive event people from all over the country would show their ownership pride. Driving both pieces of history and modernity examples is how Porsche Clubs like to showoff, little by little they start filling streets and highways to finally meet at a given track.
The invitation was made so all members that wished to, could meet at Santa Fe in México City and join the huge row of cars that will then head to Centro Dinámico Pegaso in Toluca. Many clubs decided to take several other routes since they had to travel greater distances or had to choose different highways.
The goal was to get to the track before noon, when all clubs will meet for an epic air picture showing the 911 50 logo; GTspirit traveled accompaining one of those clubs in an all day roadtrip to the Porsche Parade México, the following photos show how we had fun traveling with the club from Puebla city through some -close to empty- highways.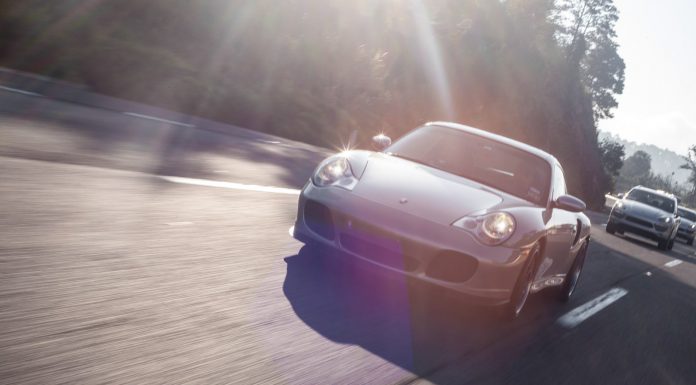 We met at the local Porsche dealership and had a quick talk about security, driving conditions, the roads we were taking and all the necessary details. All cars were checked for the last time and when it was time to, engines roared in what was about to be a great experience. Sun was just starting to rise as we headed to Toluca, knowing this was going to be a cold morning.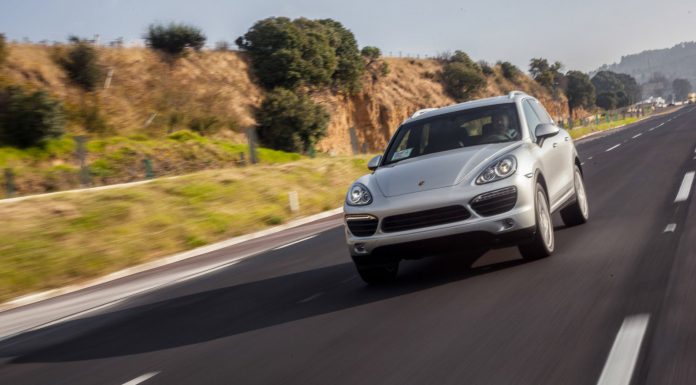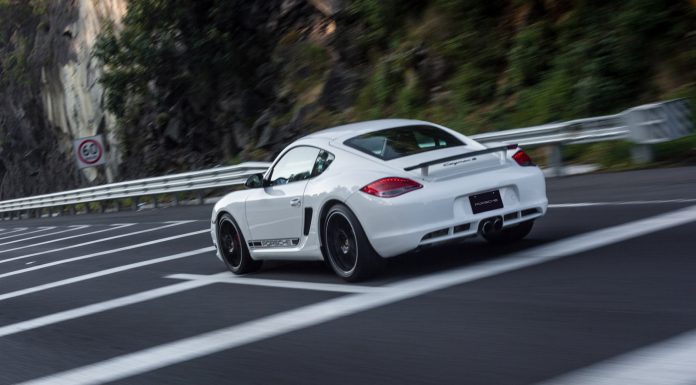 Even though we were traveling in a compact group, fun started right away. As we made our way through the city, many people showed thumbs up, gave us a smile or even took photos; they all enjoyed the rare sight of these cars together, and some braver ones even defied the 991 Carrera S to a race. We got to the Puebla – México highway and that's when it all started to get quicker.
A Panamera Hybrid escorted us and served as our camera car too, fimling through a remotely controlled mounted camera while our photographer skillfully shot all these images regardless of the cold climate. Misty weather created an awesome contrast between the cars and the superb backgrounds, while the 991 Carrera S and 996 Turbo drivers decided to empty their fuel tanks by racing to the nearest toll booth.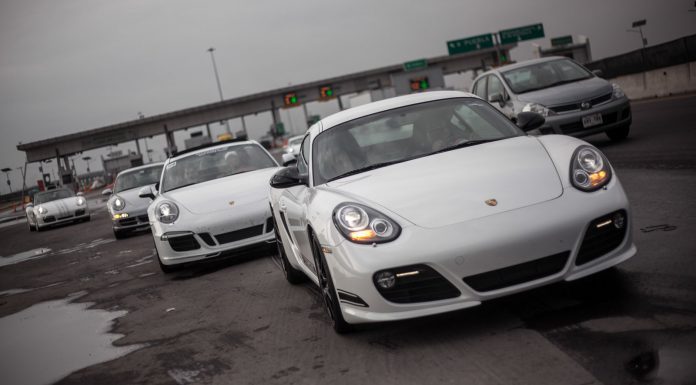 As we arrived to the Centro Dinámico Pegaso, an immense line of Porsche vehicles stood infront of us. The staff was carefully registering every member at the entrance and then we were guided to the exact spot they've assigned to every car; precision was particularly important in order to achieve the perfect aerial shot. Several press members were waiting already and as the desired figure started to come together, close to everyone started photographing the cars.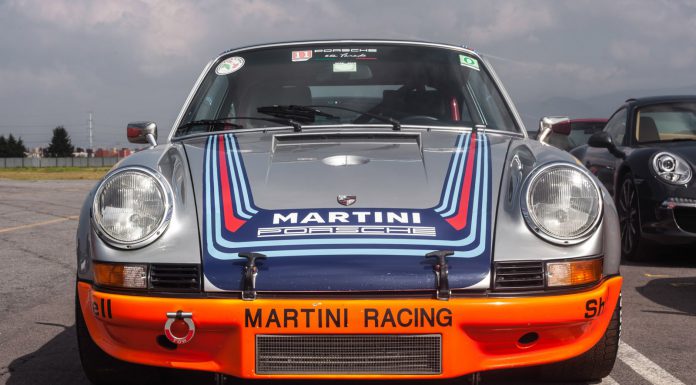 From various classics with antique car plates to heavily modified Turbos or even the Flying Lizard racecar, every car had a story to be told. Greeted by the sight of hundreds of cars it was almost an impossible task to reunite with the crew and grab some coffee along with members from other clubs… although past the first couple hundred of photos, I managed to stop looking at the cars for a while.
Having heard the welcome speech by Porsche corporate members, they greeted us with a new generation Panamera Hybrid display and a couple 991 Carrera S models with decals allusive to the 50th anniversary of the 911. Porsche Club México took a few minutes to welcome all other clubs and explain the scheduled activities for the day.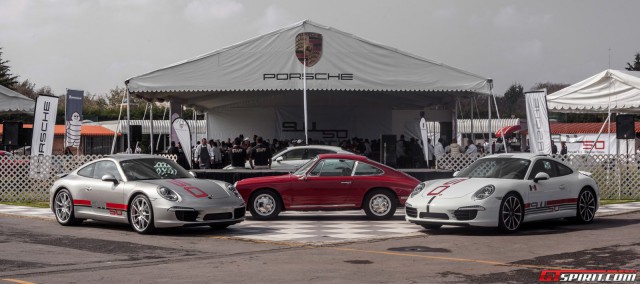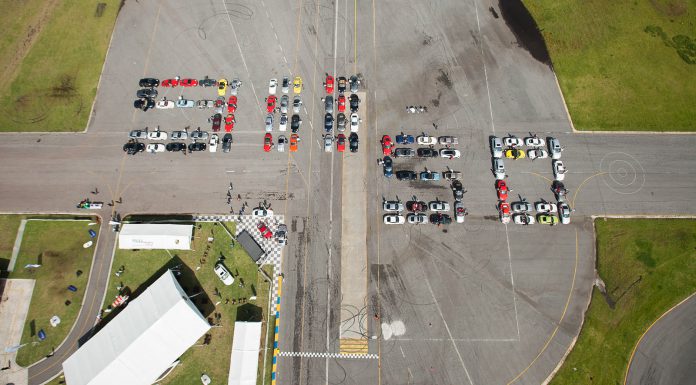 Breaking the magnificent formation was necessary, although we all waited until the last minute to get in the cars and actually break it. It was impressive.
Cars were categorized into four different groups for track time to meet the safety lineaments, cars with similar power were together and there was a separate 991 exclusive category. But first tihngs first, every Porsche entered the track in a single row until the pace car met the last car right infront of it, that is, the track was 100% full of Porsche models. The recognition laps were photographed multiple times and the drivers that had no previous experience on this track had the chance to drive around it at an easy pace.
Sun was shining bright and many tops were down, sunroofs widely opened too. Various drivers rumbled down the main straight with wide open throttle and everyone utilized those laps to heat up their tires, they knew what was coming.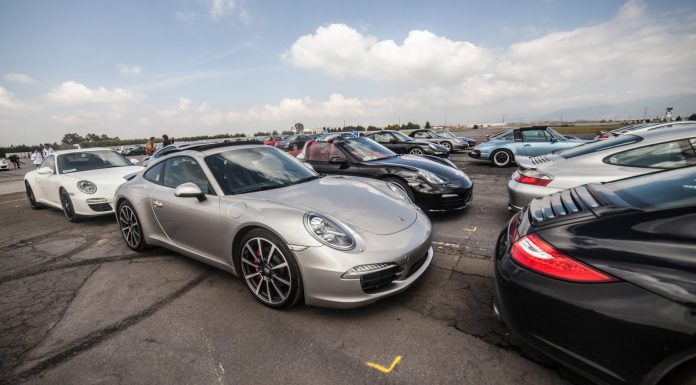 Once off of the track and into the different groups, cars and owners patiently waited for their turn to lap the track over and over. There was no point in competing, it was all about having fun with fellow Porsche enthusiasts. For those who hadn't been aboard a 991, it was possible to feel the anniversary decorated pair of Carrera S around the track as a co-pilot, the car driven by professionals at the absolute limit.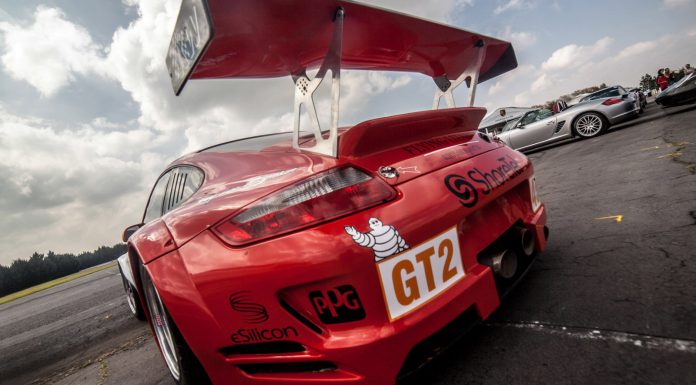 Porsche celebrated its 911 50th anniversary worldwide, filling racetracks with rear engined glory and letting owners and fans have a great time enjoying these splendid machines. When it comes to celebrating, it doesn't matter if it is Russia or The Netherlands, everyone is happy to join the line up.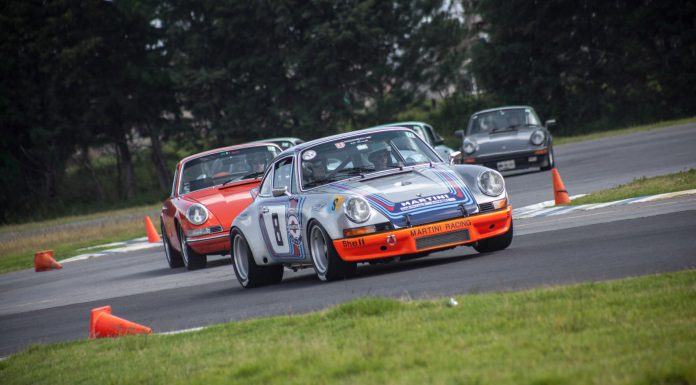 Every Porsche owner enjoys high speed celebrations, too…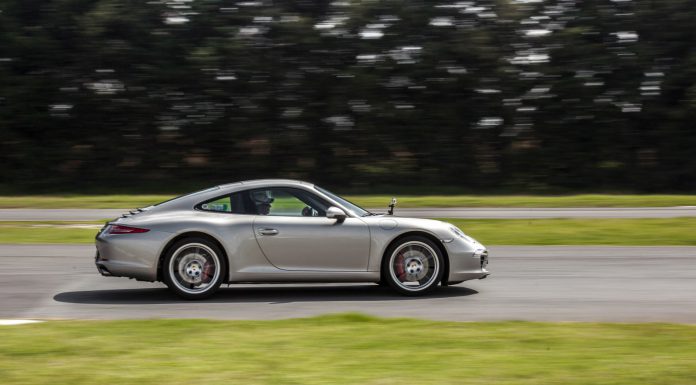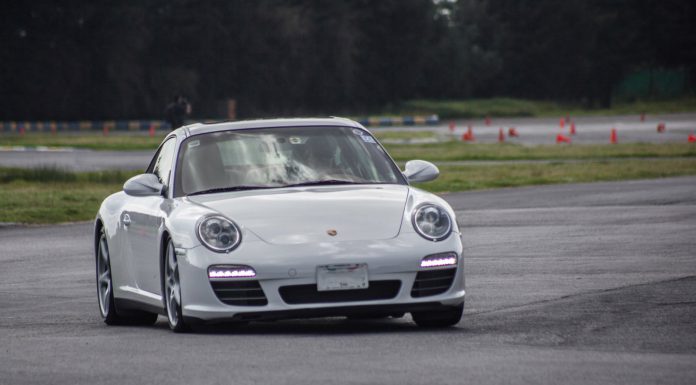 When off the track, seafood was served and all attendees enjoyed the very best Mexican seafood cuisine. Yes, we had shrimp tacos, too. During this time, we talked to several members of the Porsche Club Puebla, many of them being Porsche owners since their youth. Some others were foreigners in México but felt great to share a common passion.
Spanish entrepreneurs narrated how they could easily spot a fellow car lover and with a quick look or a high beam salute, they felt integrated into the Mexican car community right away. México is known for the warmth of its people, and car people is no exception.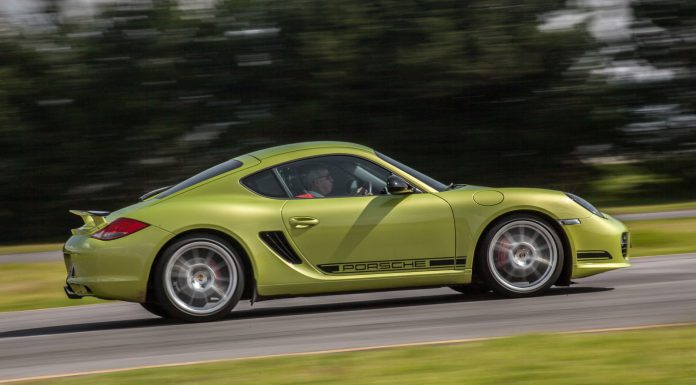 While we all loved being there, after hundreds of laps around Centro Dinámico Pegaso, we knew the end was coming. Those who came from further places were already saying goodbye.
Every participant received a copy of the aerial image and other brand goodies as a gift, and we grabbed some coffee watching the sunset, as drivers checked their cars once again before heading the long way back home.
For the grand closing ceremony, Highway Police would escort the parade on the way back to Santa Fe, but not before the officers were treated in a Porsche worthy way: a couple laps around the empty track on the 991 Carrera S driven by experienced pilots. Their Dodge Chargers weren't as cool as they thought now they've felt true performance.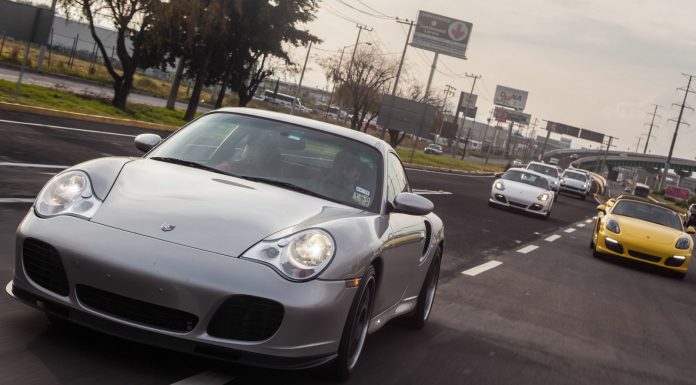 Time to say goodbye to new friends, staff, Porsche de México members, and finally head back home; hundreds of miles of highway cruising were ahead and at a certain point we had to leave the caravan and follow our own route. Thirsty for fuel, we stopped at a gas station, got some beverages and as we were back in the highway the last photos were taken. From that point, Porsche Club Puebla had the only goal of getting safe and quickly back to our hometown.
After more than twelve hours of Porsche lifestyle, some high speed misbehaving, a blown tire (at the track, immediately replaced), a few gas tanks, a couple electronic mix albums and all our energy gone, every member of the crew as well as the Porsche Club safely got to the local dealership.
Fascinated by the experience and fully satisfied for having assisted to one of the greatest car meetings in México, I said goodbye to my good friends and exhausted went back home.
The photos speak for themselves, it was an amazing day and I'm already longing for this year's parade along with the Poblanos! Enjoy the galleries and share your experience with us in the comments below.