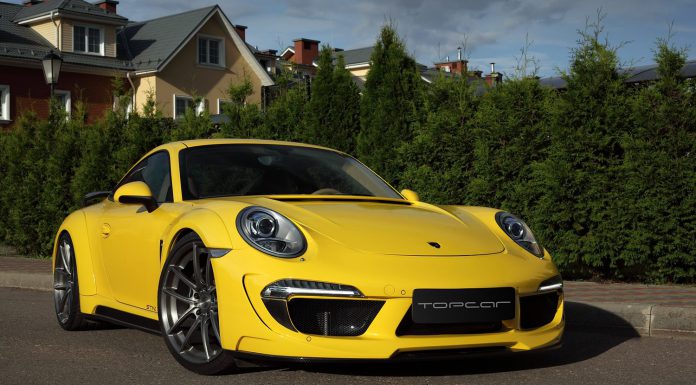 Recently, TopCar released images of their latest project, the Porsche 991 Carrera Stinger. Well, recently at the IAA Frankfurt Motor Show 2013 it was revealed alongside the following gallery! Although the Russian tuning company has been working on the car for an extended period of time, it was definitely worth the wait.
The exterior of their 991 Carrera Stinger includes added front and rear bumpers, airpaths molded into the front bumper, extenders on the front and rear wings, a new carbon fibre bonnet, another spoiler and a new exhaust system.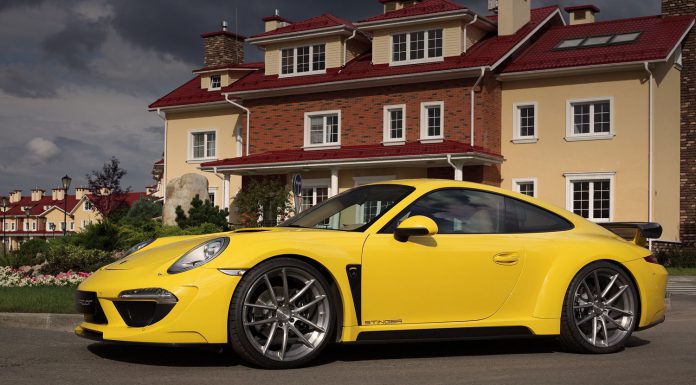 Due to the changes made by TopCar, this 991 Carrera Stinger sits lower and even wider than the stock 991 Carrera. Currently, the package is only available on the Carrera 4 and 4S variants of the 991 but more will be added in the future.
To provide even more power, TopCar plans to provide chip tuning while adding extras like new filters, manifolds, and the new exhaust system as mentioned before. In order to change the interior, TopCar also added bespoke interior solutions.