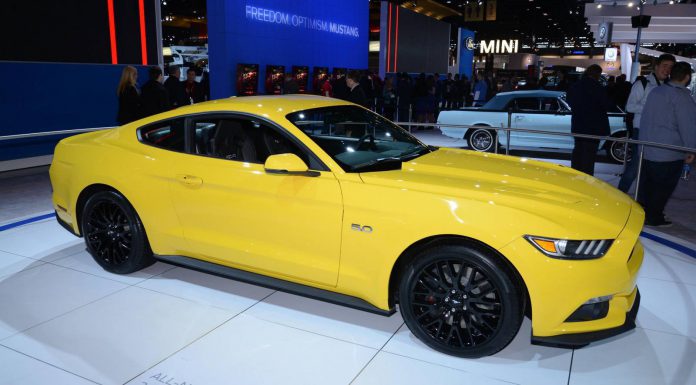 The Chicago Motor Show 2014 is in full swing. We took a look at the 2015 Ford Mustang and Shelby Mustang at the Ford stand on the show floor. Being one of the best value performance cars in the US, the Ford muscle car attracted plenty of attention!
The 2015 Ford Mustang is available from launch with three engines consisting of an upgraded 3.7-liter V6, a brand new 2.3-liter EcoBoost engine and a more powerful 5.0-liter V8 powerplant. The new EcoBoost 2.3-liter engine features direct injection, variable cam timing and a turbocharger to help deliver more than 305 hp and 300 lb-ft of torque.
Those of you who clicked through hoping to see a brand new Shelby GT500 will be a little disappointed to see the old model form part of our gallery. We thought it might be interesting to see alongside the new shape car. We don't have any projections on when the new GT500 will be unveiled but we suspect we might have to wait a bit longer.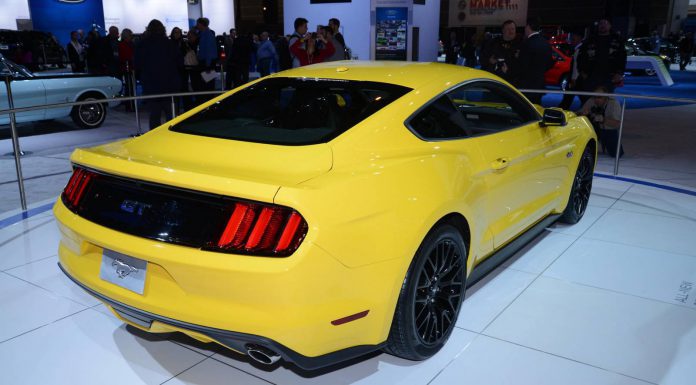 If you want to find out more about the 2015 Ford Mustang, take a look at our earlier article.