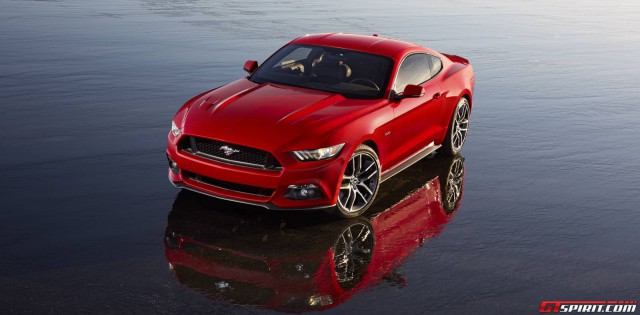 Forty nine years after the original Ford Mustang debuted, the 2015 Ford Mustang has officially been unveiled and it has certainly been worth the long wait! This official release follows months of spy shots, as well as recent teaser videos and leaks.
As recent leaked images showed, the 2015 Ford Mustang features a thoroughly updated design to the outgoing model while still remaining true to the Mustang's heritage. The updated fastback design adds a real sense of aggression to the new Mustang and overall, the design is much more fluid and sleek than the outgoing car which features less curves and a squarer front end.
Some of the key new design features include a wider stance with a lower roof, wider rear renders and a wider track, three dimensional three-bar taillights with sequential turn signals as well as a brand new front fascia and redesigned front grille.
Under the hood, the 2015 Ford Mustang is available with three engines consisting of an upgraded 3.7-liter V6, a brand new 2.3-liter EcoBoost engine and a more powerful 5.0-liter V8 powerplant. The new EcoBoost engine features direct injection, variable cam timing and a turbocharger to help deliver more than 305 hp and 300 lb-ft of torque. By comparison, the 3.7-liter V6 pumps out "at least" 300 hp and 270 lb-ft of torque. The top-of-the-line 5.0-liter V8 found in the new Mustang GT produces more than 420 hp and 390 lb-ft of torque. All of these engines can be mated to an updated manual transmission as well as a reworked automatic featuring steering wheel mounted paddle shifters.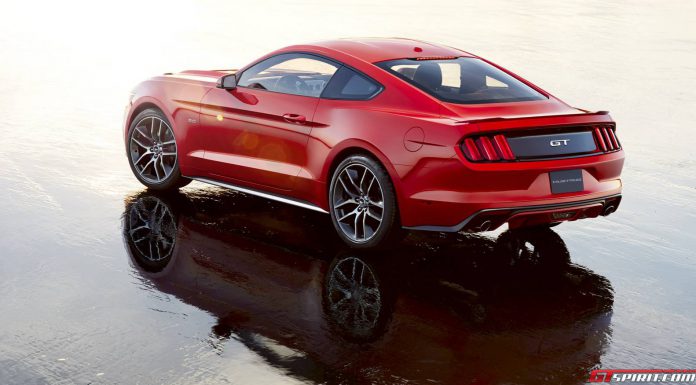 While these updates are important, the changes to improve the new Mustang's handling are arguably even more important. For the first time, the 2015 Ford Mustang features all-new independent rear and front suspension systems with a new subframe up front helping to stiffen the structure while also reducing weight and ultimately improving handling.
When discussing the brand new Ford Mustang, the car's chief engineer Dave Pericak said, "From day one, we knew if we were going to build a new Mustang, we had to do it right. We built a new Mustang from the ground up that is quicker, better-looking, more refined and more efficient, without losing any of the raw appeal that people have associated with Mustang for half a century."