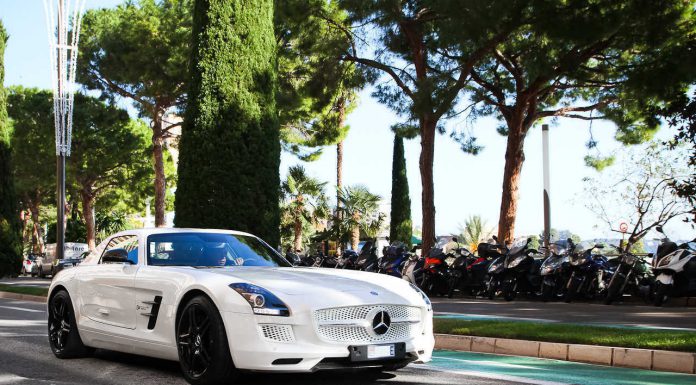 The Mercedes-Benz SLS AMG Electric Drive is arguably the world's only fully-electric supercar. With prices in Germany starting at an insane 416,500 euros, the SLS AMG Electric Drive has been completely overhauled compared to the regular model.
In fact, the Mercedes-Benz SLS AMG Electric Drive is powered by four electric motors delivering a total of 740 hp and 738 lb-ft of torque. Consequently, the car can sprint to 100 km/h from a standstill in just 3.9 seconds.
This beautiful white example has been spotted in the principality of Monaco and it thought to be the first SLS ED to be owned by a Monaco resident. Recently a rather menacing black example was spotted in Amsterdam.
The car is rare to say the least and the owner of this car has specced the car with the rear wing off the brutal Black Series SLS that gives the white body some needed contrast along with the black wheels. We like! Is this the most desirable electric car currently on sale?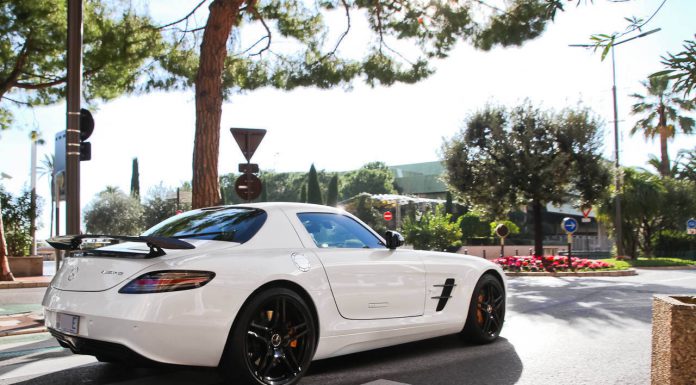 Photographer: Raphael Belly