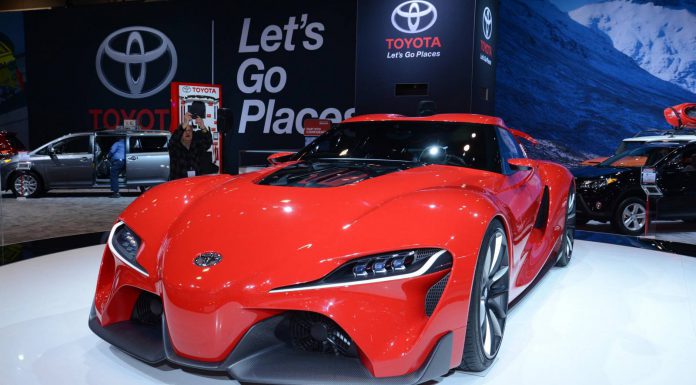 The Chicago Motor Show 2014 attracted Toyota's attention this year as they have chosen to display the newly released Toyota FT-1 Concept! The Toyota FT-1 is widely expected to preview a new Toyota Supra successor. We caught up with it on the show floor!
"Function-sculpting" design language has resulted in a curved and muscular body. Inlets, ducts, and vents are features of the exterior design that help reinforce its race–ready nature with elements of purposeful airflow management designed to keep the car at its optimum temprature. At higher speeds a retractable rear wing deploys and tilts generating yet more downforce and helping to keep the car planted.
We're not told about performance, however, we do know that the Toyota FT-1 Concept will feature a front-engine, rear wheel-drive layout. It looks fantastic from most angles!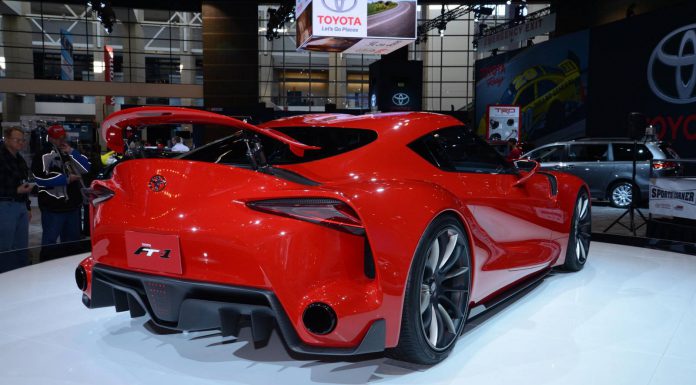 To find out more about the Toyota GT-1 Concept, take a look at our earlier article.