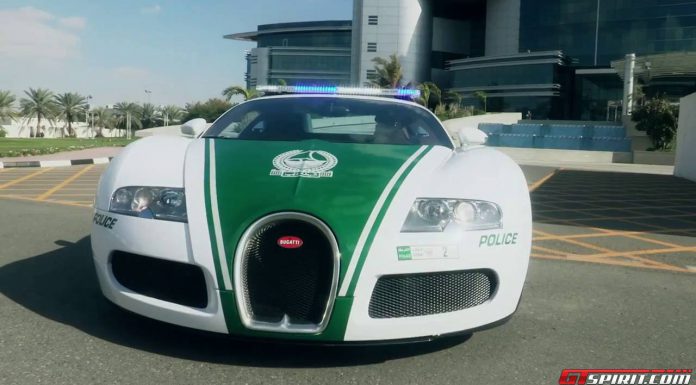 Dubai Police have revealed their latest supercar to be added to their extensive collection. The Bugatti Veyron was once photoshopped as a Dubai police war, now the force has a real Bugatti Veyron. The car was revealed on their YouTube channel in a video showing the majestic supercar driving around the headquarters. The Bugatti joins a McLaren 12C and a Brabus B63S 700 Widestar that was shown at the Dubai Motor Show 2013.
Some will remember when Afzal Kahn's Bugatti Veyron was photoshopped with Dubai Police force livery last year. It was immediately obvious that the rumour could become reality and it did this week. A Lamborghini Huracan was also rendered in the Dubai Police livery, perhaps it will follow suit and add to their collection?
The Dubai Police Supercar Collection now includes an Aston Martin One-77, a Lamborghini Aventador and even a Ferrari FF just to name a few.