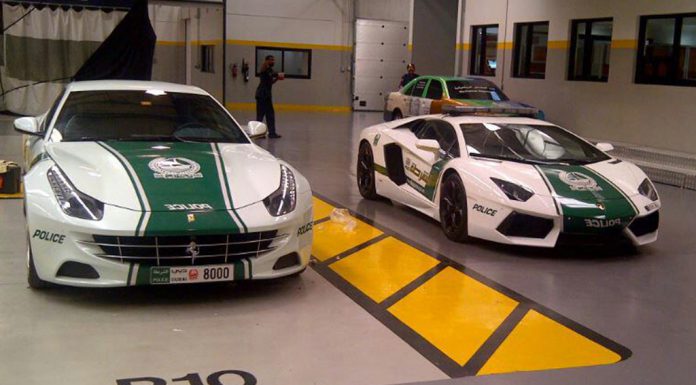 After recently adding a rare Lamborghini Aventador to its fleet, the Dubai Police force now has a Ferrari FF joining the Aventador and based on the below image, even more supercar police cruisers are on their way.
Starting off with the Ferrari FF, it features the same dark green and white vinyl finish as the department's Lamborghini Aventador and is reportedly going to be used in locations popular among tourists to show off the prestige of the Dubai Police.
However, if any serious supercar street races are going down, expect the FF and Aventador to be on scene also.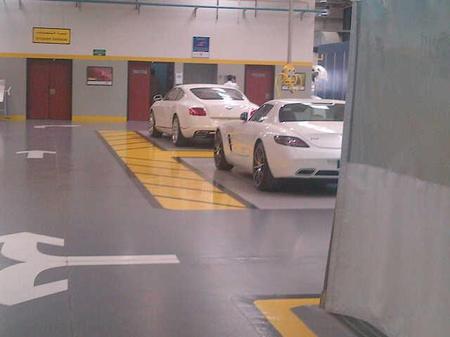 Following along from this, the following picture snapped of a white Mercedes-Benz SLS AMG and a white Bentley Continental GT seems to suggest that the Dubai Police force could be preparing to add two more supercars to its fleet.
The two cars were spotted in the same garage as the Lamborghini Aventador and Ferrari FF were before they underwent their vinyl transformations, indicating that the first pictures of these latest patrol cars could be just days away!