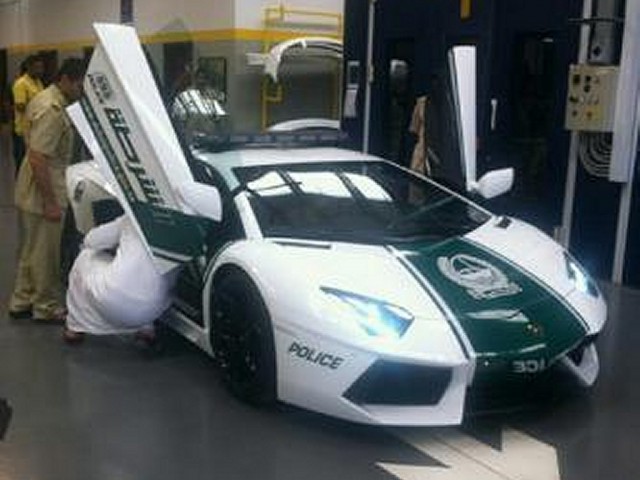 It seems that the Dubai police force has taken delivery of a Lamborghini Aventador. Not to be outdone by the Italian police and their Lamborghini Gallardo, the Dubai police have gone one better. Its thought that the photos reveal a genuine police car. They come via our friends at Speeed.com who reveal that the Aventador has been purchased to provide for high speed patrol in the city.
This is probably the most expensive police car in the world. It isn't yet clear how the purchase was funded, or even if the car was confiscated from a criminal. Dubai police did reveal an intention to introduce a sporting element to their highway patrols. The force is rumoured to also be taking delivery of a fleet of Chevrolet Camaro's.
Another possibility is that this is just another publicity stunt. The Dubai police force did present a Nissan GT-R finished in similar livery a few years ago.