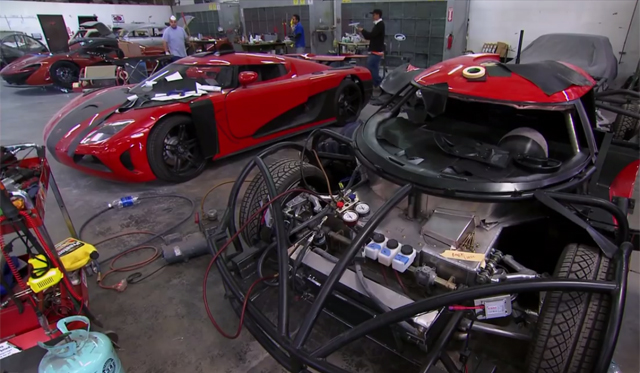 Just a couple days after Need For Speed released an exciting video looking at the impressive performance machines used as camera cars throughout the upcoming film, a short video looking at the replica supercars used has been released.
[youtube]http://www.youtube.com/watch?v=BFXs1hCUtc4[/youtube]
All up, the company behind the replicas was tasked with building around 15 cars in just 6 months. Some of the most notable include a selection of replica Koenigsegg Ageras, a GTA Spano, Bugatti Veyron, Lamborghini Sesto Elemento as well as a Saleen S7 and a McLaren P1.
As you undoubtedly already know, Need for Speed is one of the most successful and popular racing car series ever. Fans of 'Breaking Bad' (the many millions of them!) will be happy to see Aaron Paul filling the role of the character that we have been playing for years on every games console you could possibly think of!
The Need For Speed team also recently released a video looking at how some of the most impressive crash scenes are staged. If you watch this video, you'll see that the crash of the white Koenigsegg Agera R was staged by a red Agera R replica pushing along the Agera replica with it hitting two separate steel ramps which send it catapulting into the air. Obviously when the movie is released, the ramps and various other tools used will be edited out and in will come some flames and smoke.