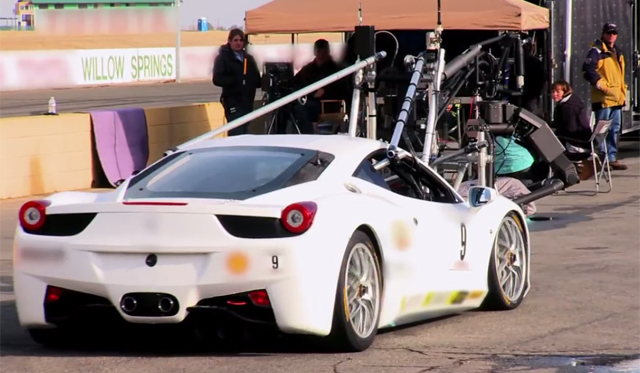 Even though it is well known that many of the supercars used in the upcoming Need For Speed film are nothing more than well-made replicas, the film crew actually used a selection of genuine performance machines to act as camera cars for many of the high-paced scenes.
The most prominent performance-oriented camera car used was a Ford Mustang GT. However, in order to keep up with the stars of the film, including a Saleen S7, they had the car fitted with a supercharger also courtesy of Saleen helping to make the 5.0-liter V8 deliver an insane 625 hp. Additionally, it features new Saleen brakes and a modified transmission.
[youtube]http://www.youtube.com/watch?v=bKrSMllSVoE[/youtube]
Even more impressive for a camera car is a stunning white Ferrari 458 Challenge used to film the very fastest scenes!
Be sure to also check out the full length trailer for the movie!