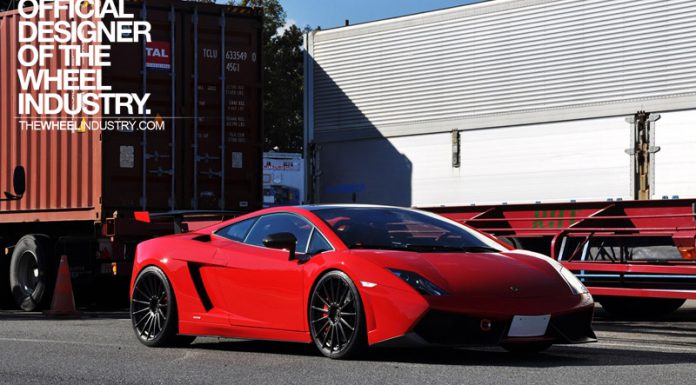 While the brand new 2014 Lamborghini Huracan LP 610-4 has officially replaced the Gallardo as the Italian manufacturer's entry-level supercar, the Gallardo will always retain a special place in the hearts of automotive enthusiasts across the world. Arguably the most impressive Gallardo variant produced is the Gallardo LP570-4 Super Trofeo Stradale and the following example if one of the best.
Finished in bright red like many Super Trofeo Stradales, this one can be differentiated by the massive ADV.1 wheels it features. They measure 20×8.5 at the front and 20×12 at the rear and are the ADV15 MV2 models. Their awesome 15-spoke finished looks absolutely stunning and suits the Super Trofeo Stradale perfectly!
As a reminder, the Lamborghini Gallardo LP570-4 Super Trofeo Stradale is limited to just 50 units. It shares many similarities between the racing and road versions of the sports car. They both share the same V10 power plant with no modifications and the same adjustable rear spoiler offering three times as much down force as the Gallardo LP 560-4. The new car also features an engine hood with quick-release system.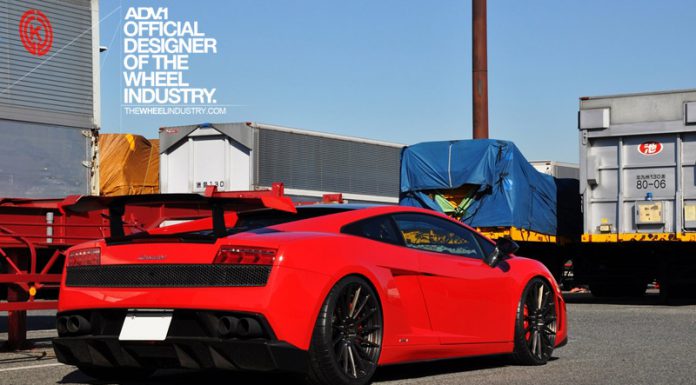 It has a maximum dry weight of 1,340kg, shaving an extra 70kg from the LP560-4. The power-to-weight ratio of 2.35 kilograms per hp allows the car to sprint from 0 to 100km/h in just 3.4 seconds and 200 km/h just 10.4 seconds later. Top speed is 320 km/h.