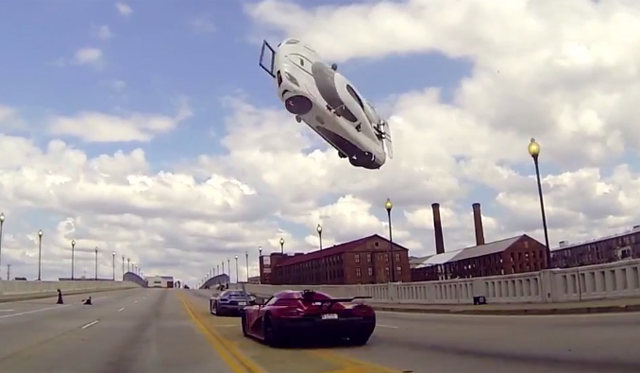 The full length trailer for next year's Need for Speed movie was recently released, and it certainly paints an exciting prospect for the full length film. One of the most exciting features of that trailer were the selection of high-speed crashes which occur during the film. While on first glance, the cars used may appear like the real thing, no McLaren P1s or Koenigsegg Agera Rs were harmed during filming as only replica supercars were used.
[youtube]http://www.youtube.com/watch?v=0EdSz_W92ow#t=148[/youtube]
To give us a look at how some of this insane supercar crashes were staged, the following video has been released courtesy of Royal Purple. The clip looks at Hollywood stuntman and coordinator Lance Gilbert and how he set up one of the largest crashes acting as one of the turning points in the film.
As the following clip shows, the crash of the white Koenigsegg Agera R was staged by a red Agera R replica pushing along the Agera replica with it hitting two separate steel ramps which send it catapulting into the air. Obviously when the movie is released, the ramps and various other tools used will be edited out and in will come some flames and smoke.
Whether or not you are excited about the Need for Speed film, it is certainly interesting learning about how such high risk stunts are performed!