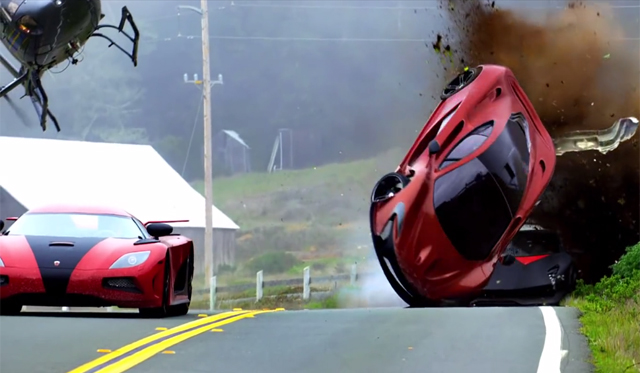 After the initial Need for Speed trailer emerged a couple of months ago, we were left a bit sceptical about whether the movie could really live up to the supercar hype. While that trailer revealed some insane action scenes, the fact that all the supercars used are replicas was a bit upsetting.
Well finally, the full length trailer of Need for Speed has been released and it quells some of our previous scepticism about the upcoming movie! While competing with Fast and Furious will inevitably prove to be difficult, we're now very excited for the film's cinematic release in March 2014.
[youtube]http://www.youtube.com/watch?v=e73J71RZRn8[/youtube]
As you undoubtedly already know, Need for Speed is one of the most successful and popular racing car series ever. Fans of 'Breaking Bad' (the many millions of them!) will be happy to see Aaron Paul filling the role of the character that we have been playing for years on every games console you could possibly think of!
Some of the replica supercars to appear in the movie will be a Bugatti Veyron Super Sport, McLaren P1, Saleen S7, Lamborghini Sesto Elemento and a bright yellow GTA Spano!