Following on from recent news that Saleen was preparing its very first electric car, it has been confirmed that the car in question won't be a unique electric car built from the ground-up, and will instead by a modified Tesla Model S!
While a name has yet to be given to the Model S tuned by Saleen, company boss Steve Saleen did reveal that it will feature its own revolutionary design obviously taking cues from the existing design of the Model S. He said, "[W]ith our upcoming entry into the electric car market with a revolutionary design all our own, we share a desire to also produce vehicles that are not dependent on fossil fuels and which accomplish this fuel independence with a tremendous assemblage of grace and technology…I fully intend to produce one of the most compelling Tesla's to ever hit the roadway."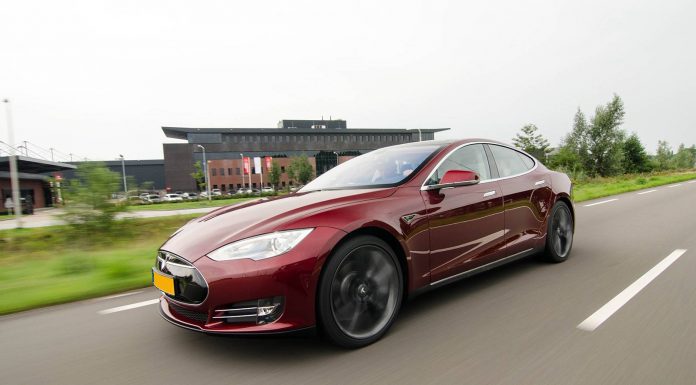 It is currently unclear when the Saleen tuned Tesla Model S will be revealed. However, the package, whatever it brings, would most likely be available to all Tesla Model S owners rather than freshly produced Model S' exclusively heading to Saleen for modifications.
If the past of Saleen Mustangs is anything to go by, then for the Saleen Model S, we can expect to see some fairly decent power upgrades as well as new suspension and braking systems.