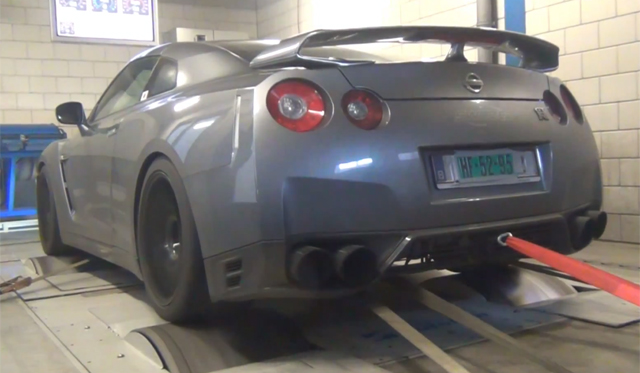 When you consider that when the Nissan GT-R was revealed, Nissan said it was literally untuneable, it is quite incredible to look at it now being one of the most heavily tuned cars on the market!
[youtube]http://www.youtube.com/watch?v=0NSBW8tEGL8#t=76[/youtube]
Switzer Performance is arguably the leader in tuning the Nissan GT-R and the following car comes courtesy of Total Car Concept features Switzer's E1K package. Additionally, it features a new transmission, Dodson clutch, HKS transmission cooler, Switzer radiator. Helping the aforementioned upgraded components work to their fullest to deliver the most power, the car is completed with a custom mapped Syvecs ECU. Additionally, the car features AP-Racing brakes!
While recently strapped onto the dyno, this insane Nissan GT-R managed to produce 1212 hp at the flywheel or 1087 hp at all four wheels. As for torque, it delivers an insane 1,285 Nm!