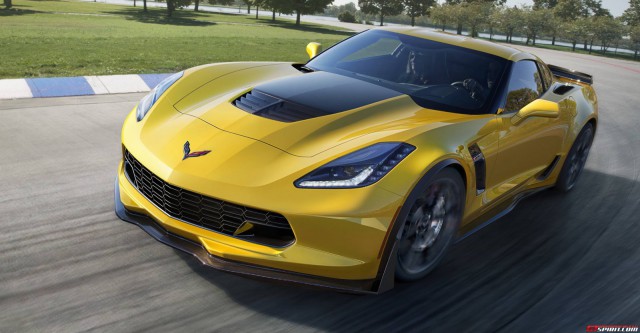 Last year, it emerged that the 2015 Chevrolet Corvette Stingray would be available with an eight-speed automatic transmission. However, now reports have emerged suggesting that an eight-speed Corvette may not arrive next year and may debut instead in 2016.
The news comes from AutoGuide and an interview they recently had with Corvette chief Enginner Tadge Juechter. He said, "As far as the Stingray coupe and convertible, we haven't announced any changes. Everybody is speculating that we're going to put the eight-speed in that. The question would be: 'do you do it in 15 or 16."
Well, with the new Chevrolet Corvette Z06 recently launched, it seems as though focus will turn away from this new eight-speed auto and instead go towards the Z06. Juechter summed it up by saying, "We've got a lot on our plate to get done".
Whenever the eight-speed automatic is made available for the Chevrolet Corvette Z06, there is no reason to stress for manual transmission fanatics as the current seven-speed manual will still be available!
One confirmed new feature for the 2015 Chevrolet Corvette Stingray is the Performance Data Recorder revealed earlier this month. The Performance Data Recorder is an industry first system combining video recording functionality with a selection of telemetry details overlayed on the screen and combined into the infotainment system.
[Via AutoGuide]