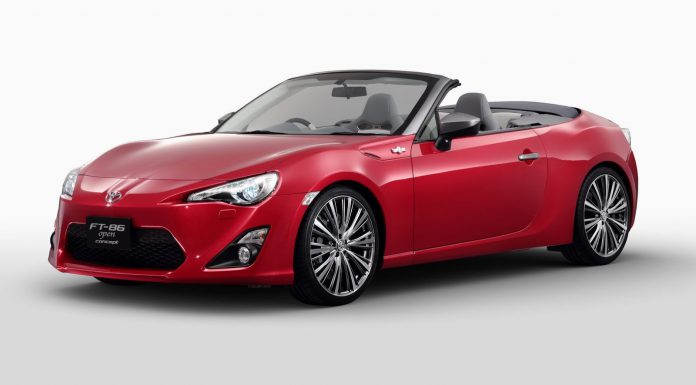 If you're a fan of the Toyota GT86 and Subaru BRZ, then chances are you're aware of the fact that a convertible version of either was recently ruled out following Subaru's disinterest in creating a drop-top variant of the driver-focused sports car.
However, Toyota has confirmed that it could create a convertible variant of the GT86 even if Subaru may not be interested in taking part. While recently speaking with Wards Auto at the Detroit Motor Show 2014, vice president for Scion in the U.S. Doug Murtha said, "It's something we're looking at internally from both a manufacturing standpoint – where do we build something that's relatively low-volume, if not at Subaru – and from an engineering standpoint: Where are those resources going to come from to do it?"
If you didn't already know, all Subarus including the BRZ are created by Fuji Heavy Industries as are the Toyota GT86 and Scion FRS. This consequently made Fuji President Yasuyuki Yoshinaga say in November, "We make the car, so if we don't make it, it can't happen."
However, Toyota is keen to further investigate the possibility of a Toyota GT86 Convertible and has asked each region selling the car to submit volume targets if they want to see a drop-top variant.
"Everybody's had to pony up their volumes and we'll see if we can make it happen," Murtha concluded.