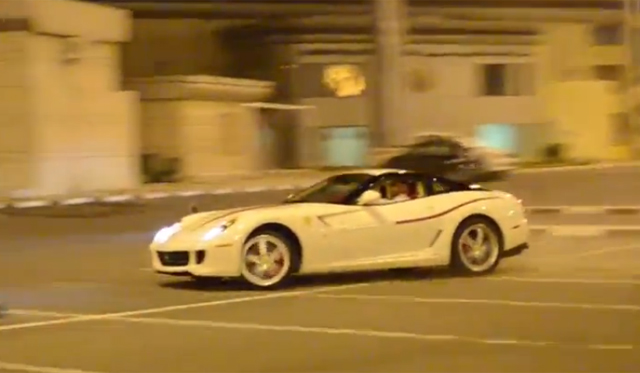 How often do you get to watch a stunning white Ferrari 599 GTB doing donuts around a group of other expensive supercars? Chances are, not very often. However, that is exactly what the following video shows!
[youtube]http://www.youtube.com/watch?v=8mqE4-o8FU8[/youtube]
Filmed in the Middle East, the car park seems to act as the perfect drifting playground with the Ferrari 599 GTB drifting around cars including a new Chevrolet Corvette Stingray, Rolls-Royce Ghost, Ferrari 458 Italia, and a couple of Ferrari Californias!