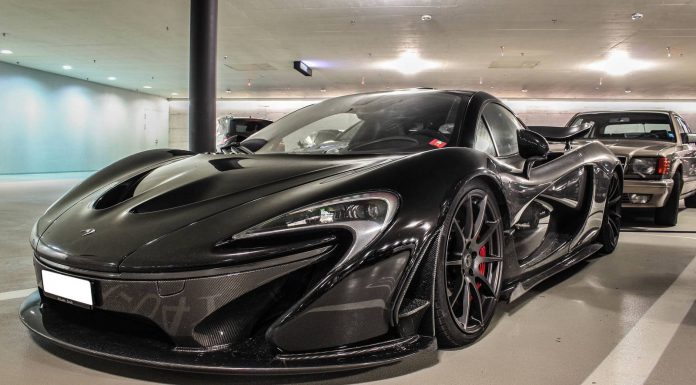 Yet another McLaren P1 has been spotted, this time and all black example that was found in Zurich, Switzerland. The black wheels, body and interior of the car complemented by the red brake callipers and reflectors, must be one of the stealthiest and menacing cars on the road!
The McLaren P1, as we recently found out, is a magnificent car. It is calm, composed and even economical but can be transformed into an angry hybrid beast at the flick of a switch.
The P1′s powerplant generates an astronomical combined output of 903 bhp. It gets a very efficient 3.8-litre twin turbo V8 petrol engine and a lightweight electric motor. The remarkable acceleration, delivered as a result of the instant torque offered by the electric motors and the optimized turbos, results in the hand-built car reaching 100 km/h in a stunning 2.8 seconds, 200 km/h in a scarcely believable 6.8 seconds, and 300 km/h (186 mph) in just 16.5 seconds.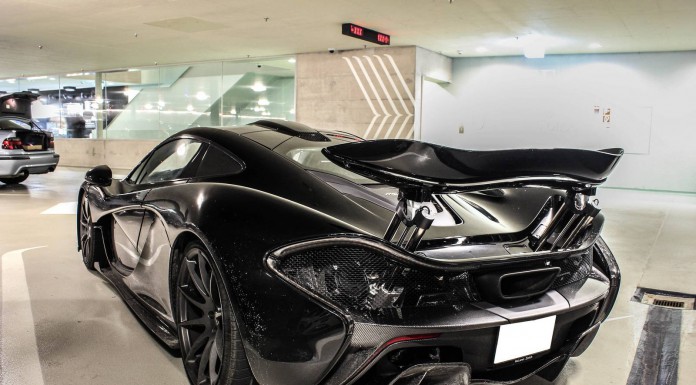 This is a staggering 5.5 seconds faster than the legend that is the McLaren F1. Top speed is electronically limited to (just!) 350 km/h. The car was photographed by TM Supercars