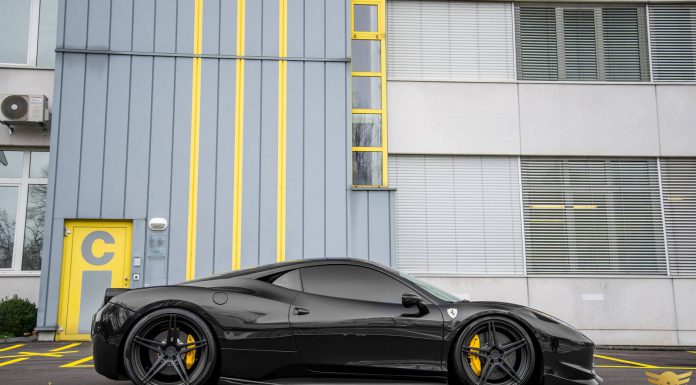 A few years ago we saw an automotive styling trend known as "Murdered Out" emerge. The process involves blacking out the entire car from the wheels, to the window tint.
The trend is still alive and well, this time appearing on a beautiful Ferrari 458 Italia in Switzerland.
Luxury Custom got their hands on a clients car with the special instructions to make the car as dark and menacing as possible. After tinting the windows and tail lights, the crew gave this prancing horse some new shoes in the form of ADV1 wheels.
The ride height was also lowered to help the Ferrari hug the ground a bit more and to give it that powerful, commanding stance.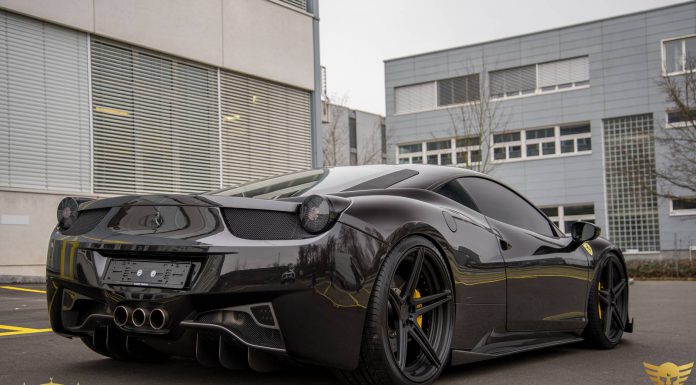 To complete the look, the chrome logos and all trim on the vehicle were entirely blacked out. To match the Scuderia shields, the brake calipers were painted yellow.
It doesn't get much cooler than a blacked-out 458 Italia, and Luxury Custom did a great job with this one!