In the world of Nissan GT-Rs, the following one from AMS Performance is one of the most menacing we've ever laid eyes on. Created with a selection of visual, aerodynamic and mechanical modifications, it is irrefutably aggressive.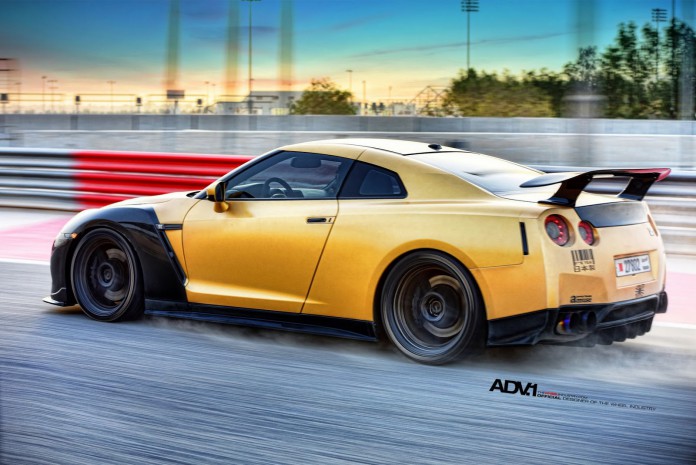 On a visual front, this GT-R is dramatically different from the standard car. For starters, it features a towering carbon fibre rear wing as well as an exceptionally bold and aggressive rear diffuser. There are also extended side skirts, a bespoke bonnet as well as a thoroughly modified front fascia with a prominent front-mounted intercooler.
Elsewhere, the car includes a matte gold wrap covering all of the car except for the front bumper and front wheel arches. There are also a set of matte bronze ADV.1 wheels.