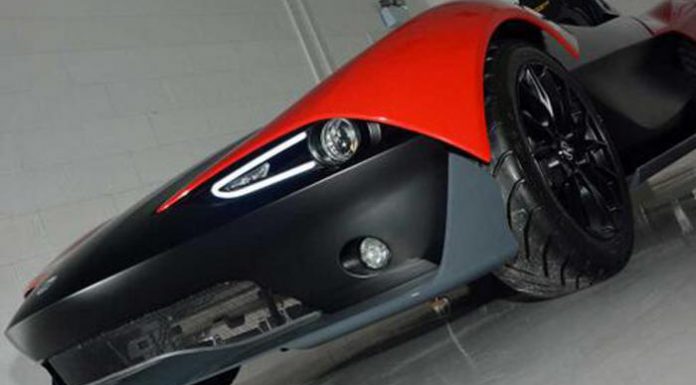 After months of releasing images, sketches and renderings, the highly anticipated Zenos E10 sports car has debuted at the ongoing Autosport International 2013 show in Birmingham.
Under the hood, the production ready Zenos E10 is powered by a 197 hp 2.0-liter Ford engine. That potent little powerplant is then mated to either a five or six speed manual transmission depending on specification. All up, the Zenos E10 tips the scales at just 650 kg. As a result, it has a power to weight ratio of over 300 hp per tonne! While performance figures have yet to be released, a sprint to 100 km/h from a standstill in around 4 seconds sounds achievable.
Along with the recent official launch of the E10 sports car, it was confirmed by the company's director, Ansar Ali who just so happens to be the former CEO of Caterham, that a special Launch Edition of the Zenos E10 will be available. Priced at 28,995 pounds which is 4,000 more than the standard E10, the E10 Launch Edition will constitute the first 75 E10s to roll off the production line. Each will be fitted with a six-speed manual transmission as standard as well as a limited slip differential, racing steering wheel, custom paint and lightweight wheels.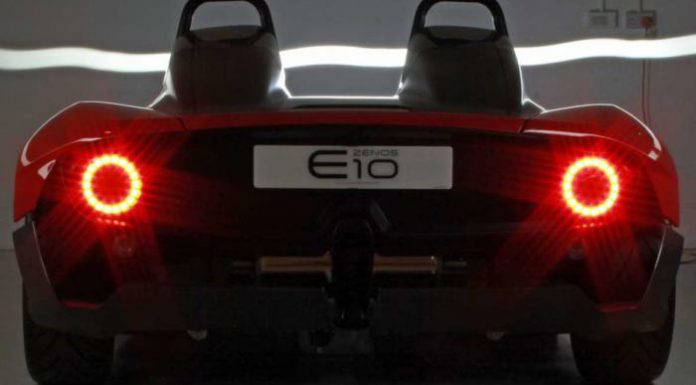 Forming the backbone of the E10 and helping to achieve its mere 650 kg kerb weight is an aluminium spine running along the car used in conjunction with a carbon fiber tub. Another key plus for this platform is that it will be compatible with numerous other models Zenos plans to introduce in the future. In the foreseeable future, a roadster variant of the E10 will be launched and dubbed the E11 with a coupe version named the E12 set to arrive soon after.
Limited to Europe at the moment, the Zenos E10 has already been well received on the company's website with 200 expressions of interest accounted for.
[Via AutoExpress]