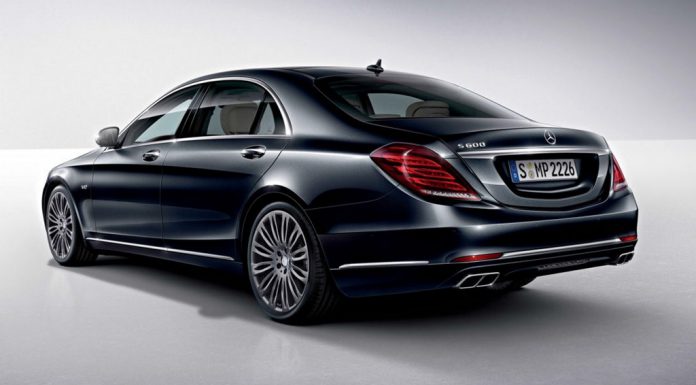 Just a day after it was confirmed that the 2015 Mercedes-Benz S600 would debut at the upcoming Detroit Motor Show 2014 in just a couple of days' time, the very first leaked images of the car have emerged online. Reportedly taken from the official brochure of the S600, these shots look to be the real thing and if they're not, then they are extremely accurate and believable renderings.
The official brochure confirms that the new Mercedes-Benz S600 will be fitted with a massive 6.0-liter V12 engine delivering a total of 530 hp between 4,900 and 5,300 rpm. Torque will then be pegged at an insane 830 Nm from a low 1,900 rpm all the way to 4,000 rpm which is just 70 Nm below the S 63 AMG and 170 Nm less than the S 65 AMG.
Consequently, if this brochure is to be believed, the 2015 Mercedes-Benz S600 will sprint to 100 km/h from a standstill in just 4.6 seconds and onto an electronically limited top speed of 250 km/h (155 mph). It will feature tyres measuring 275/40R19 at the rear and 245/45R19's on the front axle.
In terms of visual changes, the dark blue example pictured above features quad exhaust pipes similar to those featured on the S 63 and S65 AMG. It obviously features S600 badging as well as V12 badges at the front.
Stay tuned to GTspirit for more about the S600 as part of our Detroit coverage in the coming days!
[Via Carscoops]