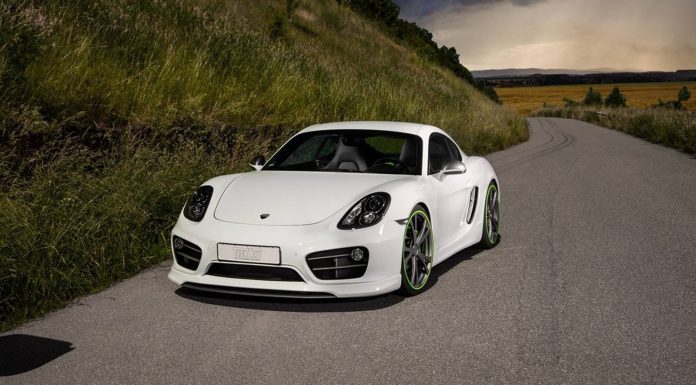 Tuners Techart used their expertise to take an exceptional sports car, the latest iteration of the Porsche Cayman, and make it even more stunning on both the inside and the outside.
The Techart Porsche Cayman gets a new front apron that includes a Techart two-part front spoiler, integrated splitter and also the central air duct which is now bigger. There are new trims on the side mirrors with upright fins fitted in the side air intakes at the rear wheels arches. The program also comes with a Techart rear spoiler, a rear diffuser where the Techart sports tailpipes are fitted.
There are also new exhaust options to make the Porsche sound even more raw and there are more wheel designs too including some stunning 21″ rims that are just spectacular.
The interior is also in accordance to TechArt styling thanks to the in-house saddlery at Techart. This means leather interior options with stitching, lacquered surfaces, carbon fiber trims and the manifold interior styling packages. Drivers will enjoy more with the Techart 3-spokes sports steering that comes with paddle shifters from the tuner. These paddle shifters can be fitted on all Porsche steering wheels and multifunction steering wheels with PDK gearshift switches.
Here we have a selection of images of the Techart beast on the road where it sure stands out!