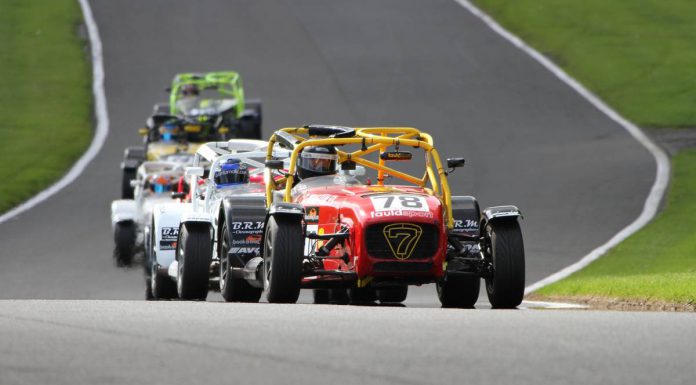 Caterham is ushering in the new year with a new version of their Caterham R300 race car, giving it more performance and precision on the track. The R300 is raced in the Superlight Championship, which is also Caterham Seven's pinnacle of motorsports. The new race car now comes with a Sadev six-speed sequential gearbox that replaces the older manual unit, this one allows for quicker clutchless upshifts.
They have replaced the former Avon CR500 tires with Avon's ZZR type, they will allow 5 tires for the season but with the new transmission; running costs will be lower. The new Caterham R300 also boasts of new upper wishbones, the car is priced from £32,495. It will be shown at the 2014 Autosport International which kicks off on January 8th.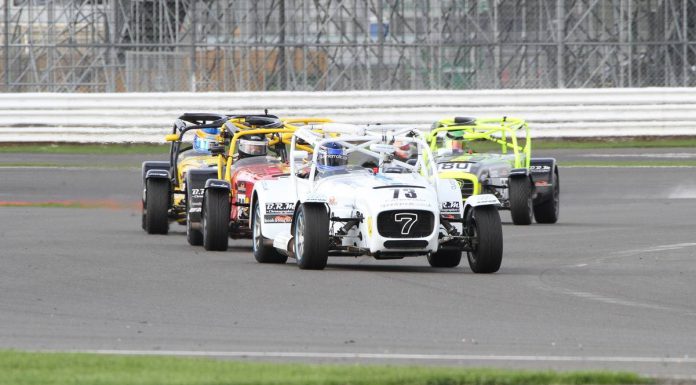 Simon Lambert, Chief Motorsport & Technical Officer of Caterham Cars, said:
The Sadev gearbox, which is used in the 310bhp 620R road car, is a cutting-edge piece of engineering and it suits the R300 perfectly. It's extremely robust and gives the series a new dimension.

We are looking forward to bringing back sequential gearboxes to Caterham racing – the feedback we have received from the drivers has led us to develop the new Superlight R300 race cars. It's a win-win scenario because not only will lap times be faster, but it should prove to be extremely robust, too, meaning that along with the durable ZZR tyre, entrants can expect improved reliability and reduced costs.