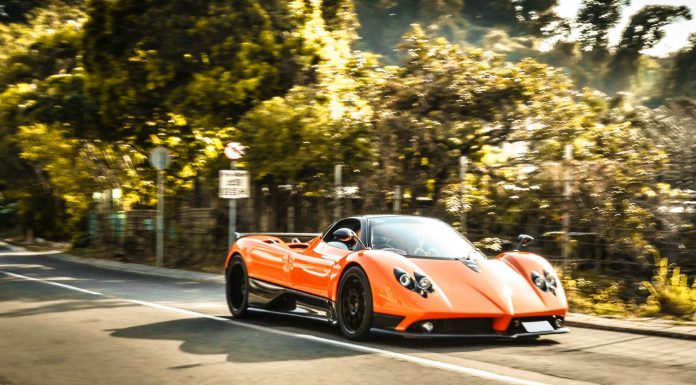 In basic Zonda F form, thanks to improved cylinder-head flowing, wilder cams, and better intake and exhaust systems, the AMG engine now makes 602 hp at 6,100 rpm with 760 Nm of torque at 4,000 rpm. That is enough for a 3.6 second 0-100 km/h sprint, and 20 0km/h flashes past in 9.8 sec. Vmax is 345 km/h. A stupendously fast car!
Its not only the speed that is remarkable about the Pagani Zonda F but just how perfect and well proportionate this Italian work of art looks, Ferrari and Lamborghini must have been quaking in their Italian boots at just how hand-bitingly beautiful the Zonda F is!
This jaw-dropping rolling shot was captured by Linus Lam in Hong Kong.Are you a fan of the Zonda F? If so make sure you check out our road test of the V12 monster!