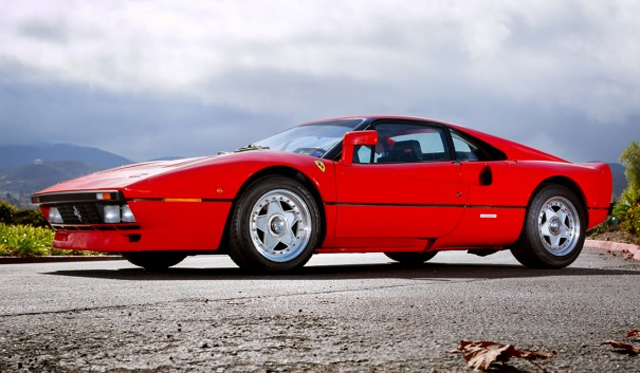 The story behind the creation of the Ferrari 288 GTO is quite a unique one. It was originally produced to compete in the Group B racing series with 200 cars being required for homologation in the series. Unfortunately, none of the 272 Ferrari 288 GTOs produced competed in this series with it being cancelled following the deaths of driver Henri Toivonen and co-driver Sergio Cresto at the 1986 Tour de Corse.
As a result, all 288 GTOs have remained road cars yet ones still extremely capable if ever taken to the track. As a result, it is more than fitting that it wears the GTO name plate which stands for Gran Turismo Omologato and was only the second Ferrari to be dubbed the GTO following on from the legendary 250 GTO of the 1960s.
Now, one of those 272 units is set to go under the hammer at the upcoming Gooding & Company Scottsdale auction later this month. This car remains in near-perfect condition and is completely unrestored. While it has yet to be revealed how many miles it has covered, pre-auction estimates suggesting it could fetch between $1,250,000 and $1,600,000.
While that may sound like a lot, remember that the 288 GTO is a truly iconic Ferrari. After all, it is powered by a 2.9-liter twin-turbocharged V8 engine featuring fuel injection and delivering 400 hp at 7,000 rpm and mated to a 5-speed manual transmission!
[Via Gooding & Company]