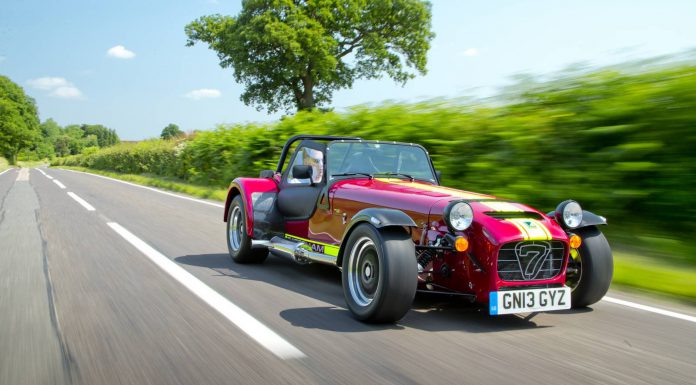 It is hard to believe that since Caterham Cars was founded in 1973, it hasn't sold its most recognised car, the Caterham Seven in the United States. Sure, a few are kicking around the States, but they are not road legal because of America's tough homologation rules.
However, it has just been announced that the Caterham Seven will officially make the journey across the Atlantic and be imported courtesy of Californian company Superperformance. The American firm is promising to bring in a selection of the very best Seven variants such as the Seven 480 and Seven 620R.
While this is all very exciting, there is one down side. The Caterham Sevens which Superperformance imports will be sold as a rolling chassis with the required body parts to make it complete. As a result, customers will have to finish off the build personally. While this will inevitably be viewed as a set back by many, sports car enthusiasts across the U.S. who know who to work a spanner could jump on the opportunity to play a part in creating a truly- world-class and reliable sports car.
When discussing the introduction of the Caterham Seven in the U.S., Caterham Group CEO Graham Macdonald said, "The US market has always been a difficult one for us, thanks to the stringent federal homologation rules. But we know there is an appetite for our particular brand of lightweight and performance and we already export our SP/300.R to the States through Dyson Racing.
"In the last two years, Caterham has significantly broadened its reach internationally and signing a new official distributor in the form of Superformance in America is a natural extension of how our brand is expanding, rapidly, across the globe."