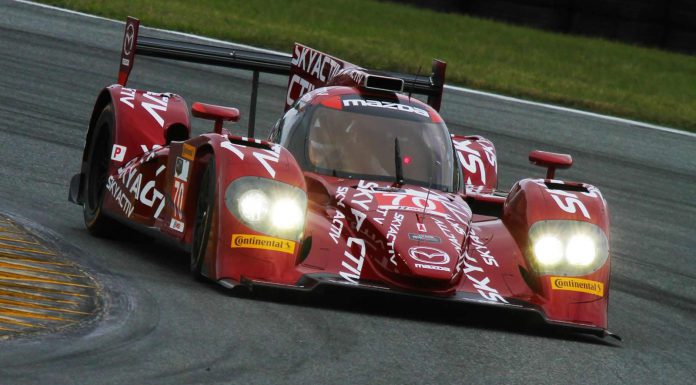 Mazda has just previewed its brand new diesel prototype set to compete in this year's Tudor United SportsCar Championship. This release comes just a day after the Nissan and Muscle Milk ORECA 03 was revealed.
Mazda Motorsports will field a pair of factory-backed Skyactiv Technology-powered prototypes in this year's USCC. Two drivers will be behind the wheel of each car with Sylvain Tremblay and Tom Long sharing the #70 car while Joel Miller and Tristan Nunez will pilot the #07 car. An additional driver for each car will be revealed as the Rolex 24 Hours edges ever closer.
With the driver's out of the way, let's turn our attention to the most important part of the team; the car. The 2014 Mazda Prototype will be the only entrant in the Tudor United SportsCar Championship with a diesel engine. That turbocharged system displaces 2.2-liters and tips the scales at just 143 kg. Despite its small size, it manages to produce an impressive 450 hp and 580 lb-ft of torque while revving up to 5,200 rpm.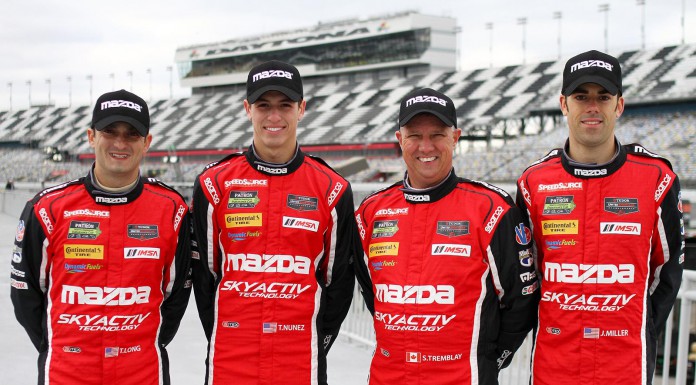 The engine block and cylinder head are all made from aluminium with the ECU coming courtesy of Bosch Motorsport. The turbocharger is from Garrett Motorsports and the entire engine is then mated to an Xtrac 6-speed sequential transmission with paddle shifters.
The Mazda Prototype also features a carbon-fiber monocoque and without the driver or fuel onboard, weighs in at a mere 900 kg! When it is all said and done, in low downforce specification has utilised at Daytona, it should reach around 300 km/h.