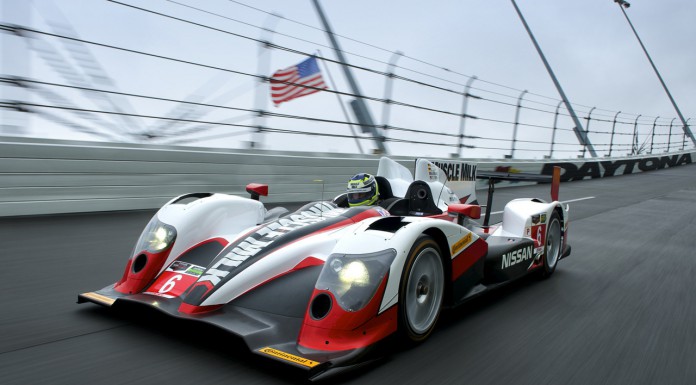 With the TUDOR United SportsCar Championship edging ever closer to kicking off, the latest racer set to take to the paddock has been revealed in the form of the Nissan Muscle Milk ORECA 03 prototype.
For those that didn't know, Muscle Milk Pickett Racing have competed in the past two American Le Mans Series championships. However, those racers were powered by Honda and now the racer is powered by one of Honda's biggest rivals, Nissan. Additionally, the racer is getting additional backing courtesy of Nismo.
Nissan is of course no amateur when it comes to U.S. sports car racing have previously won four consecutive driver's championships, three manufacturer's title and 33 IMSA races from 1988 through to 1991.
The Nissan Muscle Milk ORECA 03 prototype will make its racing debut at the Rolex 24 Hours at Daytona. It will be driven by Muscle Milk Pickett Racing's Lucas Luhr and Klaus Graf. Luhr has previously won the GT1 World Championship in 2011 in a Nissan GT-R. They will also be joined by Nissan P2 World Endurance Championship regular Alex Brundle, the son of former F1 racer Martin Brundle.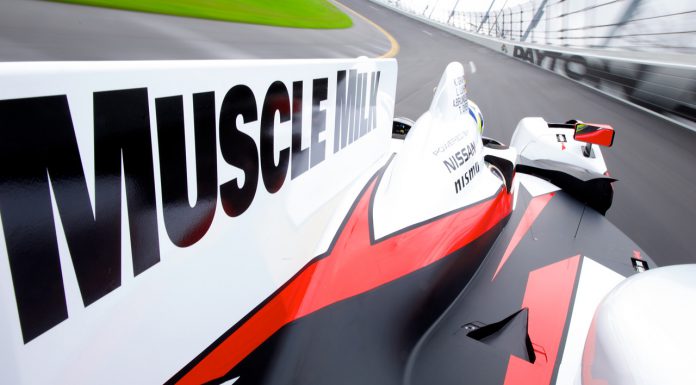 When discussing the new collaboration between Nissan and Muscle Milk Pickett Racing, Nissan's global motorsport director Darren Cox said;
"We're glad to welcome Muscle Milk Pickett Racing to the Nissan family and look forward to having our official drivers learn from such a successful team.

"Greg Pickett and his team have achieved incredible results in recent years and having them as part of the NISMO Global Driver Exchange program will be an outstanding opportunity for our drivers.

"It is also great to again work with Lucas Luhr who won the GT1 World Championship with Nissan with Michael Krumm back in 2011. Lucas and Klaus Graf have enjoyed amazing success in the U.S. in recent years and I'm looking forward to seeing them continue that run with Nissan power in 2014.

"We are also very proud to have brought Nissan back to the forefront of U.S. sports car racing. Our company has an incredible pedigree dating back to the old IMSA championship and I'm certain Nissan and NISMO will add to that history in the coming years."