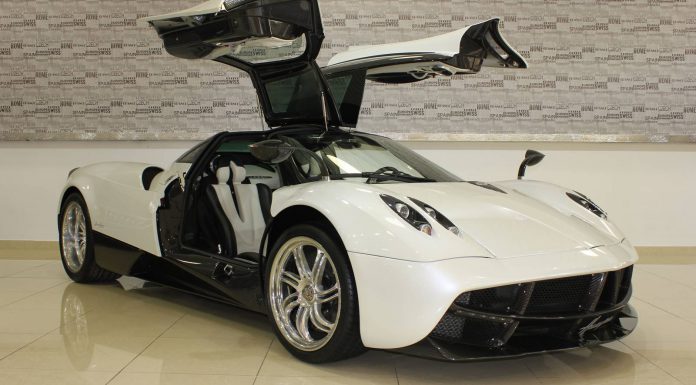 Al Ameer Motors, one of Dubai's most exclusive car dealers, is selling the following white and bare carbon fiber Pagani Huayra for a shade under $1.7 million.
As mentioned, this Pagani Huayra features a pearl white paint job with a host of exposed carbon fiber parts. This exterior colour scheme is then carried inside to the cabin with it featuring white and black leather as well as the bare carbon present on all Huayras.
The car is essentially brand new having covered only 600 km since rolling off the production line this year. It is of course powered by the standard 6.0-liter AMG-sourced V12 twin-turbo engine as all other Huayras and consequently deliver 730 hp and 1,000 Nm of torque. This potent engine is then mated to a transverse seven-speed automatic transmission.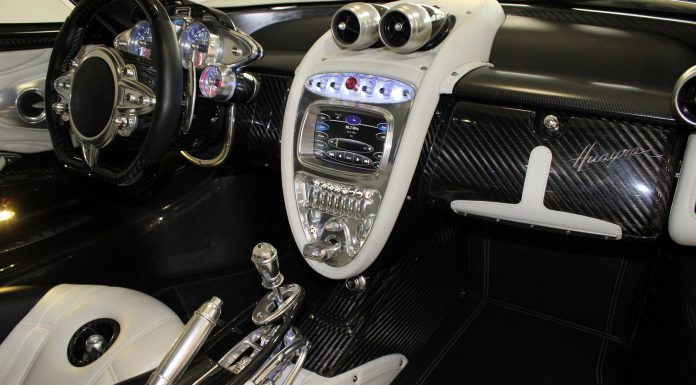 Despite the large size of the Huayra and its fairly heavy engine, it tips the scales at just 1,350 kg. It features a 44-56 front-to-rear weight bias and comes fitted with carbon ceramic brakes. This particular Pagani Huayra also features a host of special features including the new carbon fiber front splitter offered on the Huayra, as well as an hydraulic lifting system, navigation system, rear view camera and rear parking sensors.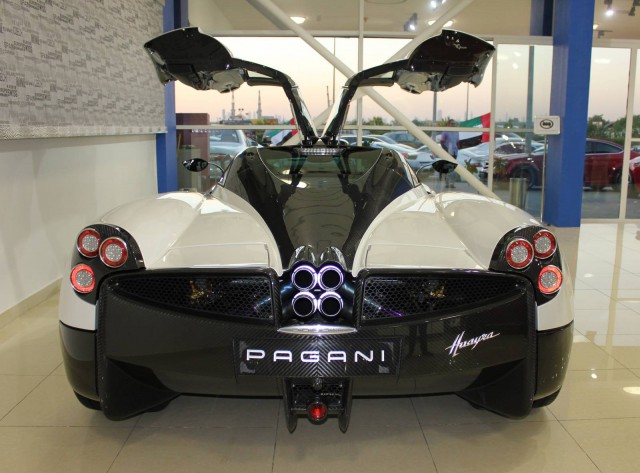 While this Huayra is technically used, it is as new as you can get without ordering one directly from the Italian factory!
[Via James Edition]