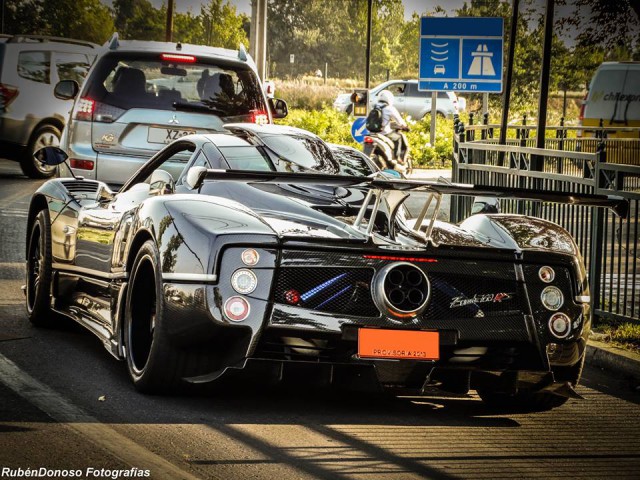 Cars do not come any rarer than the Pagani Zonda 760RS. After all, just one unit has ever been produced. Commissioned by a wealthy Chile businessman, the Zonda 760RS alongside the 760LH and 760 Passione, is the most powerful and fastest road-legal Zonda ever produced.
[youtube]https://www.youtube.com/watch?v=VXmPKsvghL0[/youtube]
Because of its rarity, managing to spot the one-off Zonda 760RS is literally finding a needle not just in a haystack, but in an entire field of haystacks. Nevertheless, DonosoStyle Fotografias on Facebook recently stumbled upon the Zonda 760 and managed to snap the following photos and video!