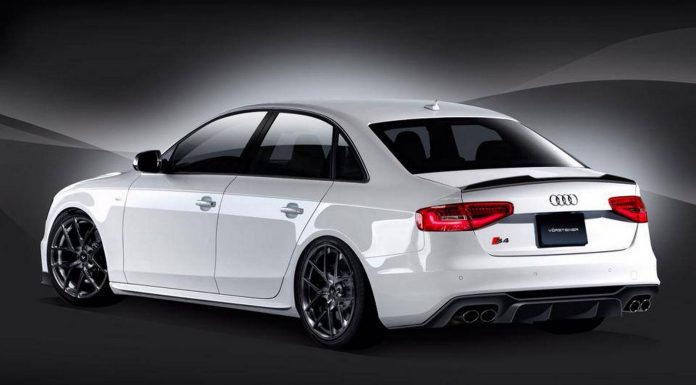 Tuners Vorsteiner have been hard at work once again and have previewed their Aero and Wheels program for the Audi S4 saloon. As you can see from the photos, the package is rather comprehensive and transforms the look of the conservatively styled car.
The biggest changes appear to be at the rear with the massive rear diffuser, of course finished in carbon fibre. additionally there is a carbon fiber deck lid spoiler for added visual punch.
Moving round to the front of the S4 and front carbon fibre add-on spoiler make a real impact, enhancing the aggression of the vehicle. As with any other project, the look would not be complete without a set of spectacular wheels and this S4 is no different.