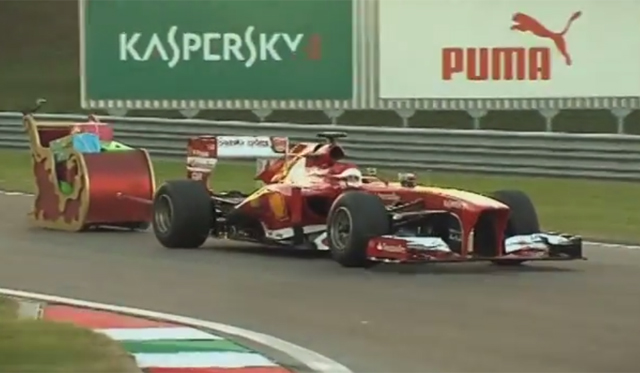 With Christmas literally less than 12 hours away, the Scuderia Ferrari racing team has put together the following clip featuring one of its Formula One racing cars to wish us a very special Merry Christmas.
[youtube]http://www.youtube.com/watch?v=COnpFviWBqY#t=127[/youtube]
In this following video, the Scuderia Ferrari team unveils a custom built wooden sleigh outfitted with presents and then attached it to the rear of the F1 car. The F1 car then went for a slow cruise on Ferrari's Fiorano test track!
The clip then turns into an animation with the F1 car taking off and travelling around the world!