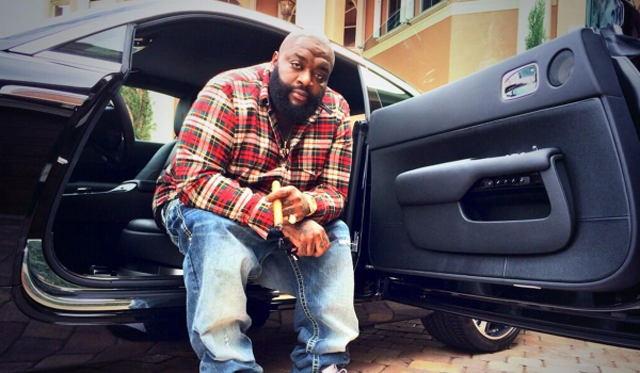 As one of the world's wealthiest rappers, Rick Ross certainly has enough cash to drop of expensive cars and houses whenever he wants. Unsurprisingly, he has quite an impressive car collection and he recently added a stunning black 2014 Rolls-Royce Wraith to his fleet.
[youtube]http://www.youtube.com/watch?v=Lrds0ju1qNM[/youtube]
Unlike most celebrities who may purchase an exotic and simply post a photo of its on Facebook or Instagram, Ross put together the following video showing the delivery of the vehicle!