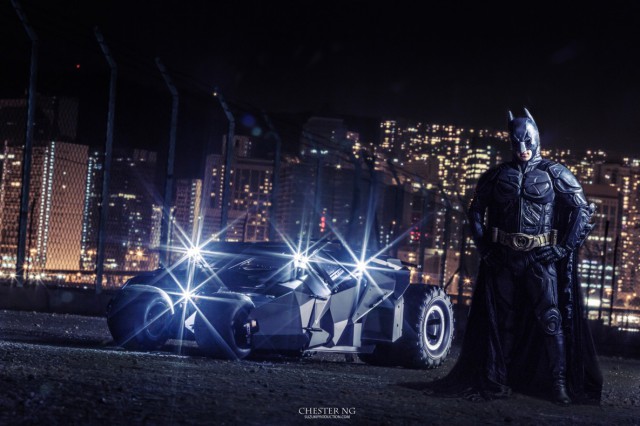 Batman, the superhero that children dream about, a character that blurred the lines of fiction and reality in what is arguably the greatest comic book hero movie trilogy of all time. Here we have a collection of shots that were taken in Hong Kong of an avid Batman fan dressed in a very convincing costume posing next to a very cool looking Bat mobile!
In two of the three films Batman, played by Christian Bale, leaves the Tumbler at home and opts for two very special cars that can be brought in 'the real world'!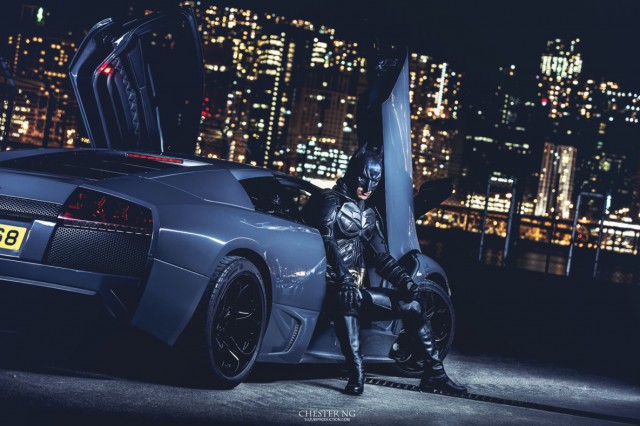 First up is the Lamborghini Murcielago LP640. The Lamborghini LP640 was the facelift model for the Lamborghini Murcielago. It featured an increased engine size of 6.5 liters, 640 hp and minor upgrades to the styling. The LP640 was superseded by the Lamborghini Aventador, a car that also featured in this shoot!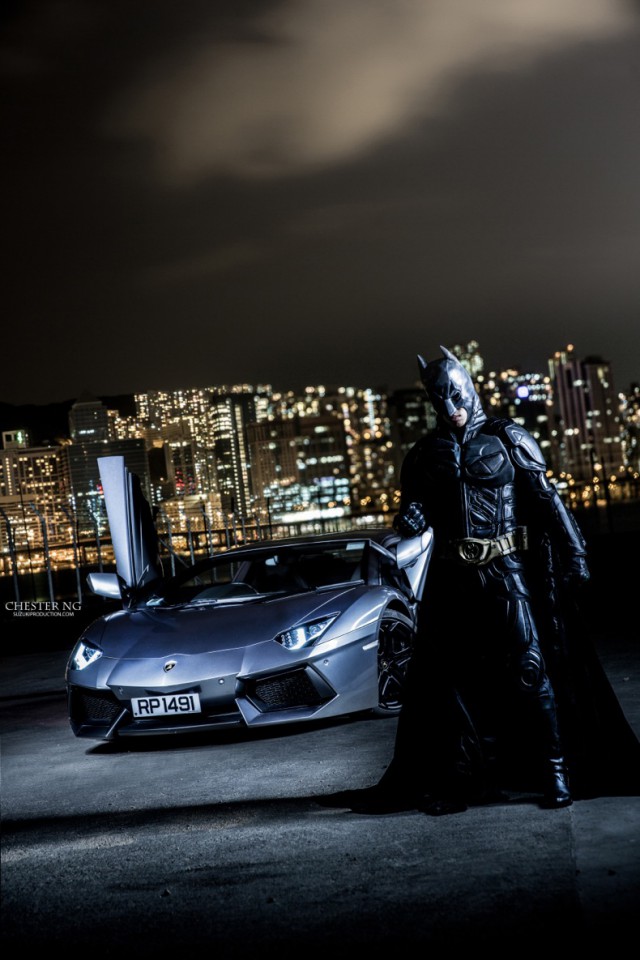 The Aventador features a new 6.5 liter V12 engine that produces 700 hp at 8,250 rpm and 690 Nm at 5,500 rpm. Using thrust mode – Lamborghini's version of launch control – allows you to reach 100 km/h in less than three seconds, 2.9 to be precise and 0-200 km/h is done in a staggering 8.9 seconds flat. In the right environment you will keep accelerating all the way up to 351 km/h and pull 1.3 G when braking from 100-0 km/h. Phenomenal figures indeed!