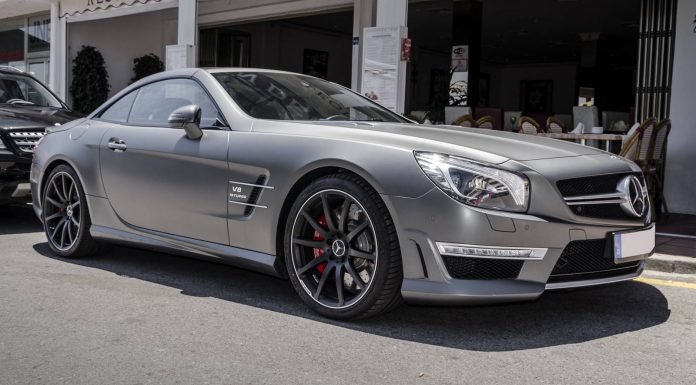 The Mercedes SL63 AMG is a beast with a V8 bi-turbo engine which creates a mammoth 590lb ft of torque and 537bhp. As with the majority of AMGs, this huge power and torque is sent only to the rear tyres which as a result will not last many hundreds of miles if the car is driven in fury. Oversteer, squealing tyres and burnout tyre stripes all come as standard when the traction control is turned off!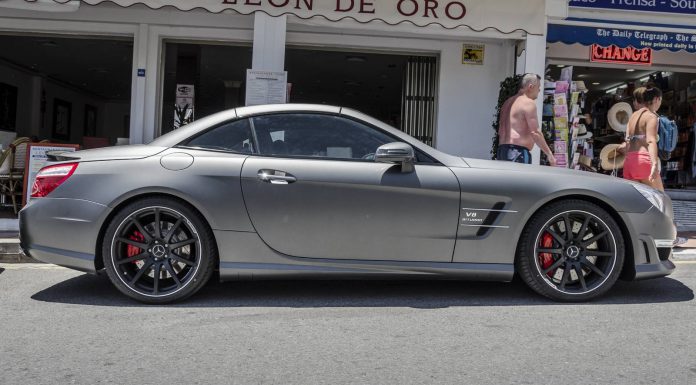 This particular car has been specced beautifully. The matte grey colour finishes the car very well and complementing the body colour are the beautiful 20 inch black wheels with the final highlight being the AMG stamped red brake callipers.
These fantastic photos were taken by Heber Photography. If you've taken any photos of great cars send them over to GTspirit!